Let's Talk About Sex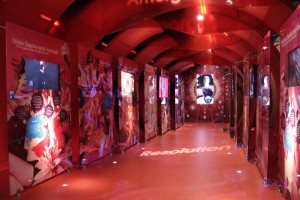 Our resident Agony Uncle Simon Savidge took time out to check out the 'Amora' Sexhibition in London to see if he could find any new tips and gems to enlighten his sexual knowledge, and to have some fun!
'Amora' is a fairly new exhibition in central London that looks into sex, sexuality and the like. They believe everyone – be they 16 – 90, straight, gay, whatever deserves to have a full sex life that they want… be it lots, none or… erm, somewhere in the middle?
The idea of Amora is that you discover more about yourself; how you work and how your partner works. These are through various 'touch' zones, some footage and lots and lots of information, which is very easy to digest. They believe the exhibition is like a journey through sex and sexuality and it truly is just that; from body language and dating, to the final act and making love last
They have sections that are devoted to gay audiences – such as 'why are people gay?' They also have tips on how to 'give the perfect oral sex' and 'masturbation for your partner' along with video clips for both straight and gay people. There is a very interactive piece on 'how to find his g-spot' and when you do you know about it! There are sections on every other aspect of sex from toys, to bondage, to what lube is right for you. I found several new tips that I will be trying.
I am not going to go through everything (there is an Orgasm Tunnel) as you should go on the journey yourselves. I will say it's NOT pervy or uncomfortable, and not like some people have suggested some sort of orgy! You could go on your own or take your partner. Most of all its FUN!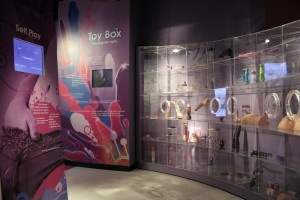 'Amora' is also going further with 'workshops' for straight couples, gay couples, swingers, you name it in the future to help couples or people on there own to get the most out of their sex life. This is an experience that everyone should have and one that I think will please everyone who attends.