Framed – Kenneth Williams
Framed – Kenneth Williams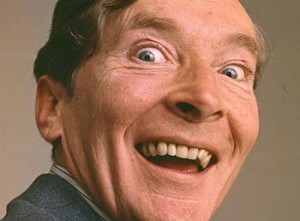 – Kenneth Williams was one of our greatest comedians featuring in 26 of the classic Carry On Films. He also had one of the film series best ever one liners. Whilst playing Julius Caesar in Carry on Cleo, as they attempted to murder Caesar he ran about shouting "Infamy, infamy… they've all got it in for me." It still makes me chuckle.
– To the public and his co-stars it was fairly obvious but Kenneth Williams was never comfortable with his homosexuality and denied it for several years only ever referring to himself as a celibate.
– Never one to shy away from his own fame he famously said, 'a fan club is a group of people who tell an actor he's not alone in the way he feels about himself'.
– He was rumoured to have had an affair with the openly gay writer Joe Orton, though Kenneth only described it as a 'close acquaintance', Orton used to regularly holiday with him and also wrote the role of Inspector Truscott in 'Loot' for him
.
– His Diaries were released 5 years after his death and caused a wave of controversy over the 'mean and bitchy' comments he made about many of his co-stars.
– He was a fan of the old 'gay language' Polari and used it in his diaries to describe his 'almost' sexual encounters as "traditional matters" or "tradiola".
– From 1965 to 1968 he was one half of the ultracamp duo Julian and Sandy, an outrageous pair of  out of work actors whose double entendres and downright near the knuckle 'gay' comments made the radio show Round the Horne a phenomenal success.
– The last sentence Williams wrote in his diary was "By 6.30 pain in the back was pulsating as it's never done before … so this, plus the stomach trouble combines to torture me – oh – what's the bloody point?" He died of an overdose of barbiturates it was never concluded as to whether it was suicide or accidental death.
You can buy 'The Kenneth Williams Diaries' and 'The Kenneth Williams Letters' in all good bookstores, we promise you they are worth a read!
You can also join the Kenneth Williams Appreciation Society at www.kennethwilliams.org.uk