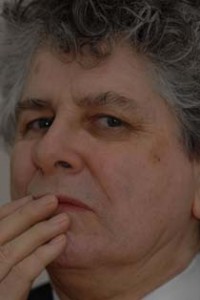 Rock Hudson was the biggest screen idol in 1959s Los Angeles – the ultimate Hollywood hunk. But his career was perpetually under threat from 'Confidential Magazine', every gay actor's nemesis and only one man stood between stardom and oblivion. 

ROCK which opens in Liverpool on 13th May 2008 at the Unity Theatre before touring to Manchester and London, is the story of Henry Willson – the man who created Rock Hudson; who propelled him to stardom and who would do anything to protect his money-spinning protégé. It is a behind the scenes story of fame, greed and desire set in a Hollywood obsessed with top-billing and the bottom line. 

Starring the incomparable Bette Bourne and written by Tim Fountain – the team behind the multi-award-winning 'Resident Alien' – ROCK brings the seamy world of 1950's Hollywood to vivid life. 

ROCK is co-commissioned by Homotopia and Glasgay! and funded by Arts Council England.