London's Gay Business Association Once Again Offers Masterclass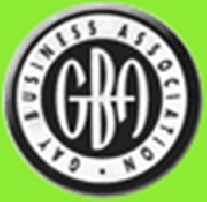 Following the success of last year's Business Masterclass, the London-based Gay Business Association has decided to hold the event once again on Thursday, Feb. 22 at the New Connaught Rooms in central London.
This year's event will focus on all aspects of starting up and running a business that targets the gay and lesbian community, covering a range of subjects including obtaining finance, marketing, business planning and measuring the affects of advertising.
There will also be a number of business professionals on hand to answer specific questions throughout the day.
"This is a fantastic opportunity for those who are looking at the possibilities of setting up on their own and those who are already trading but require additional guidance on developing and growing their business," David Sheppard, chair of the GBA, said in a release.
The event, which runs from 9 a.m. to 6 p.m., will be followed by a networking evening to provide attendees with opportunities to gain new contacts and generate business.