Internet Warning Issued To Gay Men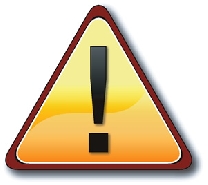 Following an incident investigated recently, the Metropolitan Police Service would like to advise users of internet chat / dating sites about the potential abuse of these sites by others, and warn potential perpetrators of offences.
In this matter, a gay man had sent a naked, sexually explicit picture of himself to a contact he had made on a gay dating website via a private messaging facility.
However, once their brief association ended, this image was incorporated into a poster with libellous text, then printed and distributed around the victim's apartment block and posted through neighbour's doors.
This caused considerable embarrassment and distress to the victim, as well as outraging a number of his neighbours and provoking some negative reactions.
Abusive emails were also sent to the victim, who contacted his local LGBT liaison officer to discuss the matter and make a formal report. This was done with sensitivity, given the personal nature of the image used on the posters, a copy of which was seized for forensic examination.
The victim had already contacted the website involved and they removed the suspect's profile in line with their terms and conditions of use.
There were no witnesses or CCTV showing who had distributed the posters, but since the victim had sent the picture to very few people, a suspect was identified by Police and questioned. He initially denied involvement, but forensic evidence linked him to the crime.
The suspect has now been cautioned under Section 4a of the 1986 Public Order Act for displaying an abusive and insulting sign with intent to cause harassment, alarm or distress, which has been recorded on the Police National Computer.
This matter highlights that once an image is published on a website, or emailed to another, it is virtually impossible to control it's further use, and people are advised to consider very carefully what could happen if a personal picture is used maliciously.
This also shows that something, which could be considered a prank or act of revenge, can have significant and serious consequences for victims.
Police would like to remind people to thoroughly read the terms and conditions when signing up for such websites, which have information and guidance on how to use them as safely and responsibly as possible.
Bent.com is a product of All Points North © copyright 2008, All Rights Reserved.