Time Inside For Gay Tycoon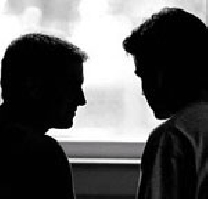 At his sentencing this week, a former high-flying gay tycoon responsible for the first-ever gay company to be listed on the Australian stock exchange appealed for leniency, receiving a non parole period of seven years and four months for charges that carried a maximum of 25 years in prison.
In a letter to Judge Chris Geraghty from the NSW District Court, 41 year-old former businessman Greg Fisher, said he had been to "hell and back."
The letter was an attempt to explain a fall from grace that saw the former Managing Director of Australia's first gay media and property business, the Satellite Group, become the major player in a drug ring.
Despite his sympathy for Fisher's predicament that also included Fisher suffering from a serious and debilitating disease not made public, Judge Geraghty called the former businessman "a serious criminal contributing to the destruction of people's lives".
The also Judge noted that until the age of 34, Fisher had been of good character.
However, when his business failed (following a sharemarket debut in September 1999, Satellite lost $25 million of investors funds when it collapsed in 2000) he became seriously ill, and his life spiralled into addiction that lead to trafficking.
Fisher had pleaded guilty to 10 drug charges brought by the state and Commonwealth directors of public prosecutions, and was found guilty of being the principal in a drug ring which imported 277.5 grams of pure cocaine with a street value of $100,000.
Charges also include Fisher coaching and then arranging for his boyfriend to smuggle 277 grams of cocaine into the country by swallowing 83 condoms filled with the drug.
During sentencing, Judge Geraghty also noted that the drug offences were committed while Fisher was on bail for offences against the Corporations Act, for which he was later jailed for six months.
In the letter to Judge Geraghty, Fisher said factors contributing to his "moral decline" included his failure to live up to parental expectations and the collapse of his business [investors lost $25 million when Satellite failed in 2000].
Fisher added that his serious illness and a sense of alienation led to a downward spiral ending in drug use, alleging his debts to drug dealers led him to supply drugs in order to make a living.
Fisher will remain in protective custody and will be eligible for parole in November 2012. During the sentencing hearing he was supported in court by loyal friend, former gay rugby star-turned-actor, Ian Roberts.