Travel – Malmö – after Eurovision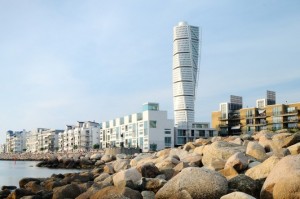 Justin Brown/imagebank.sweden.se
 Malmö, a city revelling in the limelight of arguably the gayest music event in the world – the Eurovision Song Contest – has upped its game in welcoming gay and lesbian visitors, establishing itself as a credible travel destination for LGBT people even after the quirky song contest has passed.
Besides the obvious and varied choices of gay and gay-friendly things to do, Malmö is the perfect citybreak choice for the discerning LGBT visitor because there's so much more on offer in the heart of the city, let alone it being the gateway to the beautiful Skâne region.
ART LOVERS UNITE
Malmö is a great choice for those interested in cruising small art galleries. From local artists to international exhibitions, galleries like Kret, Galleri Rostrum and Makeriet offers something for everyone. The big news this summer, however is Malmö Nordic, the city's major art initiative for 2013, a contemporary art event that opened earlier this month and runs through the summer until 18th August. Everyone from Malmö's big art institutions to artist-run private galleries and public workshops are taking part, interpreting the theme and making their own contribution in the spirit of dynamism and diversity. www.malmonordic.se
FOOD FOR THOUGHT
Malmö is the city for foodies… home to the gourmet district of Mollenvangstorget (affectionally known to locals as Mollan), a live open-air market with shops and restaurants catering to all tastes from every country in the world.
But the most talked-about restaurant in the city is the strangely named Bastard – with a trendy yet cosy bistro atmosphere, focus on fresh product and nose-to-tail approach to dining. A meat-lover's paradise. What's in the name? Well you'll have to go and find out for yourself, but it just goes to show that the people of Malmö do have a sense of humour! www.bastardrestaurant.se
SHOPPER'S PARADISE
Malmö is known across the nation for its design culture and there are some really exciting places to hunt down pieces for your home. Check out Ohlsson and Gerthel and Formargruppen. But equally, this is the independent shopper's mecca… in the area around the square Davidhallstorg you'll find some of the trendiest and chic-est shops – among them is Tjallamall – a haven of all things vintage, plus some unique, hand-made single-pieces by the city's up and coming designers. www.tjallamalla.com
And if bargain-hunting is more your style, don't forget to drop into one of the city's flea market. You'll find one every Sunday at Drottningtorget.
GREAT VALUE FOR MONEY
Malmö is a city with an intimate vibe – similar to Brighton, with its seafront location, modern architecture and diverse community. But ultimately, it is affordable, a vibrant city offering great value for money. You can stay in the city for under £100 a night in some comfortable digs, including the Rica Hotel and Master Johan.
www.rica-hotels.com     www.masterjohan.se
For more specific things to do in Malmo, and updated shop, restaurant and art listings, visit the official tourist website at www.malmotown.com
LGBT LISTINGS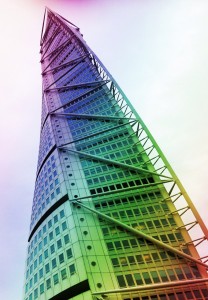 PARTY
Wonk
One of Malmo's premier gay clubs Find out more at: www.wonk.se
CABARET
Cabaret Moulin
One of the best drag shows in Sweden, taking place just once a month at the Tango Palace. www.cabaretmoulin.se
CHILL
Chez Madame
When (if) you're all partied out, try out this gay-friendly eco-cafe in the heart of Malmo.
www.chezmadame.se
DINE
Moccasin Mat & Vin
A gay-friendly restaurant, delightfully combining simple food and luxurious cocktails, this is a versatile venue for all tastes
NEW OPENING
Gothenburg's staple, the Bee Kök & Bar is now open as Malmö's newest gay venue. You will find it at Södra Förstadsgatan, this "straight-friendly" gay restaurant where the food is great and the atmosphere unique, also has alfresco dining options www.beebar.se
FLIGHTS
Ryanair flies from daily from London Stansted to Malmo Sturup with a journey time of just under two hours. www.ryanair.com
Comments via Facebook
comments