Lesbian and gay history an "invention"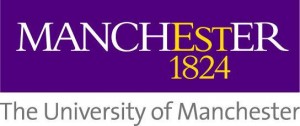 Lesbian and gay activists who use historical role models can inadvertently distort our understanding of the sexual past, according to a cultural historian from The University of Manchester.
This is because, argues Professor Laura Doan, ordinary people did not think of themselves or others as gay, lesbian or straight until the middle of the last century.
New archival material on women's work and friendships during World War One, discovered by Professor Doan, show that masculine women or same sex relationships from our recent past should be seen differently.
One controversy tackled by Disturbing Practices, to be published by the University of Chicago Press, is the sacking of Violet Douglas-Pennant, head of the Women's Royal Air Force in 1918.
Warmly praised for her work performance weeks earlier, Douglas-Pennant was suddenly ordered to resign. Years later she learned her downfall came about because of malicious rumours alleging her sexual misconduct with younger women.
Professor Doan said: "In my project's earliest stage, I sought to substantiate the popular view that women serving in military organizations had a heightened sense of lesbianism.
"But the reality was different. First, the public were far more concerned about indecency—which is a very different thing.
"Second, there's little evidence that women saw themselves in terms of modern sexual categories.
"It's not surprising this misconception has taken root: when sexuality is stigmatized, activists use history to find positive role models, but the need of lesbian and gay activists to find icons can sometimes skew historical understanding."
Modern knowledge of sexuality evolved more gradually than is generally acknowledged, as the findings of leading sex experts were popularized in books and newspapers during the interwar period.
Professor Doan's book also researches other women involved in war work, such as Florence Eva Harley, a former nurse in the British Red Cross, who initiated legal action against a man she believed had besmirched her honor by accusing her of indecency.
In a move that is difficult to understand today, the nurse called her landlady to the stand who testified that her husband had given the women permission to share a bed. This evidence was introduced to prove the nurse's impeccable reputation.
Professor Doan added: "Sex-talk buzzed all around during the Great War but in ways that make little sense to us now.
"Imagined history is useful for activists, but we must be careful not to assume people then thought about sex like we do today.
"If we are to learn from the past, then it's important we represent it accurately."
Faculty of Humanities – The University of Manchester
Comments via Facebook
comments