Review: The Prisoner, Dorfman Theatre (National Theatre)
How to dissolve our inner prisons? Bent's Adrian Gillan hails nonagenarian theatre legend Peter Brook's latest meditation on guilt, conscience, justice, forgiveness, and being truly free!
Aged 93, and widely credited as being one of the most influential global theatre practitioners post-WW2, you might be forgiven if – garlanded with awards, honours and legendary status – you'd retired from the dramatic fray two or three decades ago!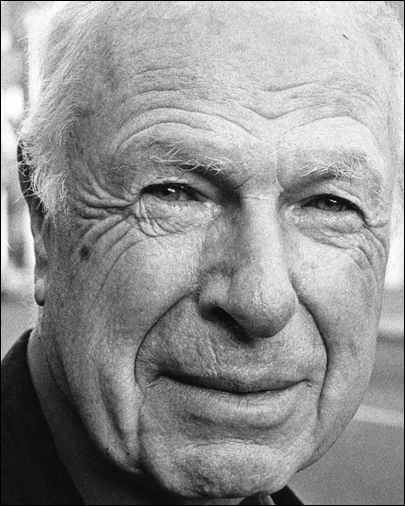 Re-enter, centre stage: Peter Brook. You would struggle to find a bigger name in world theatre direction, and thinking, than the boy from Chiswick, of Jewish Latvian immigrant parents, who was directing some of the biggest acting titans, like Olivier and Gielgud, whilst still only in his mid-20s. 70 years on, he has scarce stood still; always collaborating, whilst also going his very own way.
An overt ideas magpie (Artaud, Brecht, Craig, Stanislavski, Grotowski, Littlewood etc), developer, expounder (The Empty Space, The Shifting Point, The Open Door etc) and implementor, he is one of the most influenced – and thereby influential – experimenters in drama, of the entire modern era. His work has ranged from Shakespeare and opera; through TV and film; to epic adaptations (Mahabharata etc) and – as with here, his latest offering – projects built from scratch.
Recently at the Royal Lyceum Theatre during the Edinburgh Festival, The Prisoner in fact premiered back in March 2018 at Théâtre des Bouffes du Nord, the Parisian venue just behind the Gard du Nord that Brook has been closely associated with since the early 1970s. This pithy, 70-minute-no-interval, pared-down parable is based on a tale he himself once heard whilst travelling in pre-Soviet-invasion Afghanistan. He co-directs – with long-time collaborator, Marie-Hélène Estienne – a text they co-wrote.
As might perhaps be expected from Brook, there is an economy, purity and focus in conception and execution; all elements – text, acting, design (lighting, Philippe Vialatte; stage elements, David Violi) – starkly serving the narrative, giving imagination and moral thought uncluttered space to breathe.
The whole story is 'framed' by an explorer-narrator (a humbly searching Donald Sumpter, arguably in a sense Brook himself), travelling in an unnamed foreign land, encountering a village sage who bids him engage with the story of a young man, battling with guilt throughout his complex inner journey to be free.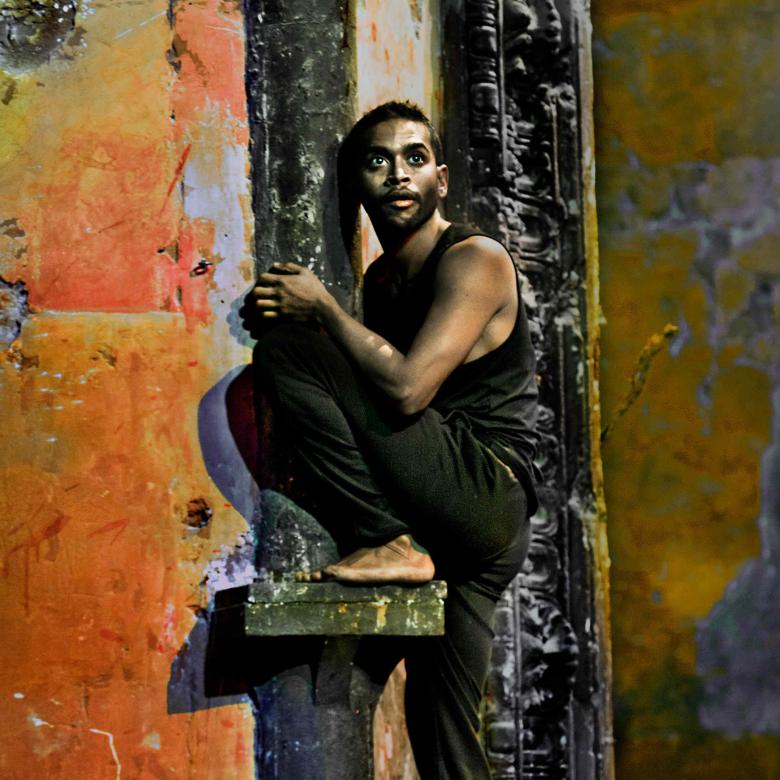 Mavuso (played wonderfully directly by Hiran Abeysekera, dangerously emotionally and spiritually exposed throughout) has been sentenced to 20 years of gazing on a prison, from the outside, for murdering his father who had been having an incestuous relationship with his sister, Nadia (portrayed with pragmatic honesty by Kalieaswari Srinivasan), whom Mavuso is himself also attracted to. Whilst waiting and gazing, he encounters said sister, his wise old uncle Ezekiel (played by dignified linchpin, Hervé Goffings), plus a kindly local villager-turned-executioner (Omar Silva) and frustrated prison guards; and is challenged as to why he stays in contemplation rather than fleeing to some new life.
Are not we all living in prisons of our own making? Is true freedom only achieved when one properly takes responsibility for one's actions; and has gained a level of awareness and understanding to ultimately forgive oneself, as well as others?
Pretentiously ponderous, enigmatic and gnomic? Mere Western-privileged neo-hippy fusion philosophy? It would be all too easy to so dismiss.
Sure, those hoping to sit back passively and let a drama grab, or wash over, them, will be disappointed. Yet, if prepared to relax, concentrate and engage the brain, not just guts, there is definitely something refreshing mindful, even unpretentious, about this magisterially paced piece of denuded story-telling.
 The Prisoner runs at the Dorfman Theatre (National Theatre) until 4 Oct 2018. For more info and to book tickets, call 020 7452 3000