Pam Ann: Queen of the Sky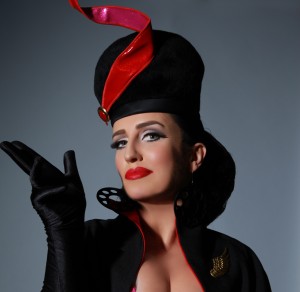 Pam Ann, the world's favourite International Air Hostess and Queen of the Sky, is back in the UK with a brand new show for 2015. Jet setting in direct from sell-out tours in Europe, USA, Australia, Pam Ann will be touching down at one her favourite airports (LHR) this Autumn and embarking on an extensive UK tour which kicks off with a six week run at London's Leicester Square Theatre from 30th September.
The Queen of the Sky can't promise that this plane won't go missing over the Indian Ocean or shut down the internet in North Korea but she can guarantee it will be a turbulent flight. Ever wondered what it would feel like to be hijacked and verbally abused by an international air hostess? Well this show is for you! Pam Ann is back and she means business (class). Hilarious, often shocking and totally politically incorrect, Pam Ann keeps things lively and nail bitingly unpredictable as she takes off her pristine white gloves and delivers an unrelenting barrage of "shoot-from-the-lip" observations.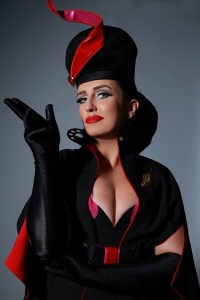 Pam Ann's caustic wit knows no boundaries so fasten your seat belts and prepare for take-off. Fearless about engaging in controversy, she deftly navigates the flying taboos, stereotypes, and cultural differences that even the boldest of other comedians rarely broach. Easily offended flyers please be warned – Queen of the Sky will take no hostages.
Adored by cabin crew and frequent flyers around the world, Pam Ann's ability to rile, offend and charm her audiences has helped her keep flying high. She is like Marmite; you either love or hate her. She's developed a cult-like international following and counts Elton John, Cher and Madonna (who describes Pam Ann as "cruelly funny") among her fans but most importantly Richard Quest from CNN calls her a friend and fellow Wikipedia of the travel industry.
Pam Ann and her super human work ethic are just getting started in 2015 she is also working on a Hollywood Pam Ann Movie, TV Pam Ann sitcom and a Pam Ann book due out later this year.
Queen Of the Sky will feature brand new videos created by long-time collaborator film maker Sam Harvey, music by DJ Wayne G and costumes created by New York designer Garo Sparo.
Leicester Square Theatre, 6 Leicester Place, London, WC2H 7BX
30th September – 7th November
(followed by a uk tour autumn 2015 – details tba)
@pamannairbitch / facebook.com/pamannairhostess