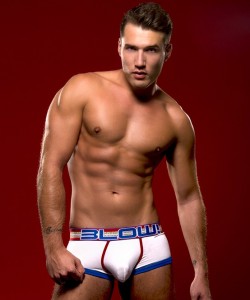 We love our underwear. We have even given cult status to various brands and the very idea of a hunk in trunks brings us out in a fever.
Since Calvin Klein hung a huge (you see where I'm going with this?) image of a guy wearing their briefs in New York City, there has been no turning back.
Some brands, eager to jump on the bandwagon have failed miserably, whilst others, have been incredibly successful, Thankfully, one such company, Andrew Christian, formed in 1997, has, thanks to its ever developing designer, become a bit of a market leader for gay boys around the world.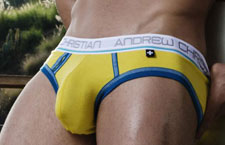 Of course everyone wants something that fits, snugly holds what lies beneath and looks astonishingly good. Mr Christian has an eye for detail and design that always seems to be perfect.
He has backless, briefs, jocks, shorts, trunks… in fact his entire colourful range is intricately designed using specialized dye treatments, printed graphics, and innovative materials such as bamboo fiber, sports mesh, and patented, moisture-wicking cotton blends. Andrew was the first to introduce waist slimming elastic in his underwear designs and "FlashLift" Bottom-Lifting Technology.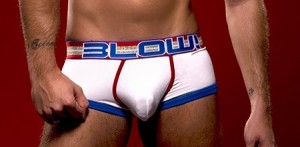 Meanwhile, the man doesn't let his imagination stagnate as he's produced yet another winning brand called BLOW, which features an enhancing and anatomically correct pouch. Yeah!
Grab some Andrew Christian underwear for Pride and let the world see what you're packing!