Smart ways to protect your property from burglars this summer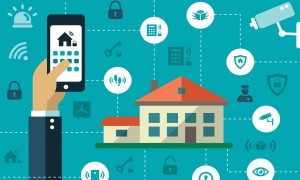 By Javier Lauret
     When the weather gets warmer, many of us tend to spend more of our time out of the house or away on holiday for a week or two. That makes it easier for pesky burglars to saunter into your home and take anything they fancy. Here are some useful tips for protecting your belongings from those nice and caring folk at outlet4property.
Selfie signs
We know how tempting it is to tell all your friends and followers that you're sunning yourself with a mojito on Facebook, Instagram or anywhere online. But be careful not to give too much away about when you've left your home and for how long. You should be especially careful about giving burglars an open invitation to pop round when using public profiles – Twitter posts, for example, are visible to all and Instagram can be viewed by anyone unless you've set your account to private.
Out of sight and reach
It's such an obvious one but still many people don't remember it when they are out or even when they're in! Think twice about where you put your watch, iPad or car keys in your home. This is especially important at this time of year if it's hot out and your windows are all open. In London in particular, many street level homes are an easy target for light-fingered thieves, who can whip your watch away in a flash while your back is turned if you leave windows open.
Sun lounger surveillance
Thanks to new technology, you can now watch what's going on in your home from your mobile phone. Using cameras and apps such as Dropcam and Canary, view the rooms in your home wherever you are. They also come in handy for keeping an eye on what your pets are up to while you're at work.
Gather evidence
Before you go away, get prepared for the possibility of someone breaking in. Even if you lock all your doors and windows, sometimes, burglars will still use brute force to get in and rummage through your stuff. So if you have any valuables you would want replaced, make sure you take pictures of them (such as your flat screen TV, laptop, artwork etc.). You should also ensure you've got the receipts in a safe place if possible.
Happy holidays!
If you're thinking of selling your property or are looking for management services, Outlet can help.
Call us on 020 3627 4619