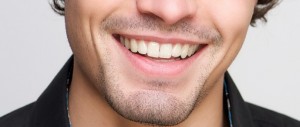 I've been with my partner for 11 years now and in all that time I've never shagged anyone else… that is up until last Wednesday… and I feel so guilty.
I was at the doctors getting some injections for our trip abroad when I noticed this really nice looking guy reading a copy of Attitude. I thought he was being brave, reading a gay mag in public… but then… you'd have to know it was gay in the first place. He saw me watching him read and as he caught my eye he gave the sweetest smile and I smiled back.
Thirty five minutes later we were back at my place and he was shagging the arse off me on the bed that my partner and I have shared for all this time. He was incredible to look at as well as unbelievable between the sheets and I feel guilt-ridden. I've never been stuffed like that before…(so much better than the injection I got from the doctor) now I want that amount of passion, inventiveness, horniness… and size… every time. I think he's spoiled me for my partner.
Darren, Bolton If you have a confession you'd like to share, send it to: editor@bent.com