Bent Fiction – The Gardener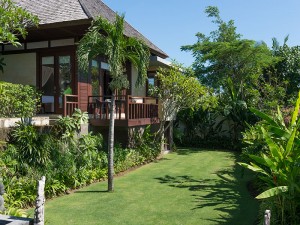 By Les Lea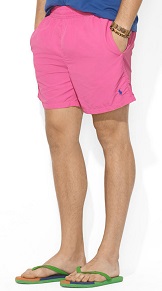 I'd seen him working in the grounds around the hotel, always lazily doing whatever it was he was supposed to be doing. He was about 6′, early 20s, had dirty, unkempt blond curly hair and each time wore the same pink shorts with a dirty blue T-shirt. He always smiled to everyone, and to be honest, after almost two weeks in the hotel with no action, I was feeling well horny. In truth I was just after an easy, uncomplicated shag and I hoped that he might provide the necessary satisfactory holes for me to get off in. I wasn't being patronizing but I wondered if he could perhaps do with some extra cash so I approached him and was happily surprised when, with a huge smile, he agreed to a meet.
That night he knocked on my room door dressed exactly as he normally did… rough & ready. However, as soon as the door closed he was all over me like a Tiger. I was expecting that I might have to at least smooth the way with a few drinks first so had wine ready out on the balcony. However, his huge eager smile and tell-tale lump in his shorts told me that he had ideas of his own. The bedroom led to the balcony but we never made it that far. It was a lovely warm night so I was only wearing a pair of light cotton boxer shorts, which were enthusiastically ripped off as he tossed me down on the bed. The tube of lube and condom I had planned on using on him was quickly appropriated, which resulted in me on the receiving end of one giant and unreserved stuffing.
He was as horny as hell enjoying the comfort of my bed as he laid into my butt with a dick that was made for pleasure. I hadn't been screwed for a long, long time and, certainly in the recent past, had been the more active one in any relationship but my gardener buddy knew what he wanted and was definite he was going to get it. I don't think I've squealed so loudly in my life as he sunk his dick vigorously up my slippery butt. I was clawing the bedclothes and biting the pillow in a way that you only read about in porn books. After a breathless half an hour of his rampant shagging… my hole belonged to him.
He took another three long sessions that night before he had to get up to start work. I watched him get dressed and asked if he could stay for breakfast but he just smiled, pulled on up his shorts and left. The money I'd wanted to give him was still on the bedside table and as I eventually sauntered out onto my balcony I could see him once again clipping the hedge and watering the flowerbeds. I watched as a lady in her 40s walked up to him and whispered something. He nodded and, unaware that I'd noticed, left with a huge smile on her face, and suddenly I was feeling jealous of the night she might have in store.