Confession – New Step-Brother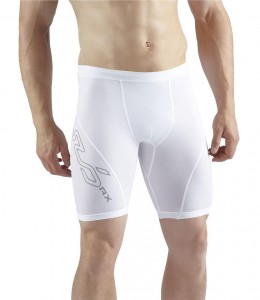 When I was 18 my father re-married and I ended up with two new step brothers. They moved in with us and the one who was the same age as me well, we ended up sharing a room. My step-brother and I hit it off straight away. We like the same TV shows, music, and we're both addicted to sport. I'm on the school swimming team, so I have a toned, slim body, and he's on the rugby team, 6'4, built like a tank, pure muscle. Basically he's a god. I'm bi, and had never done anything with a guy but sure wanted to.
One night, I got home from practice. I went straight up to my room, and feeling pretty horny, I put some porn on. I noticed his dirty rugby kit was lying on the floor nearby: the top, his shorts, and his white, skin-tight compression shorts he wore under his shorts. I had to touch them. I sniffed them deeply, breathing in the musky, sweaty smell. Before I knew it, I was naked and wearing nothing but the skintight shorts. It made me so hard knowing my cock was where his was just a few hours ago.
I was rubbing my dick through the shorts. I heard the door opening and there he was standing there in a towel, obviously just out of the shower. I could see his stiff cock tenting the towel.
"Need any help?" he asked smiling.
I was mortified, so didn't say anything. I didn't need to. Before I knew it, his towel was off and his thick, 8 inch, cut cock was in my mouth. We were soon sucking each other's dicks and wanking each other. He soon came in my mouth and I could taste his salty, thick cum. I swallowed the nectar. That made me cum inside his mouth and I could tell he was loving it.
We then just lay there not saying anything, loving the afterglow of that horny session. It didn't feel awkward at all. Seven years later, we've both left home and gone to different Unis, but still have those horny sessions whenever we're at home. I don't know how much longer we'll go on doing it, I'm just loving going along with it.
Ewen, Glasgow.