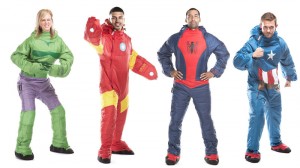 OK, it has been described as the next 'big thing'. Where once the onesie was the best piece of equipment for lounging around, now the Selkbag is destined to be the most desirable bit of kit for those who are active.
There's nothing better than feeling totally warm as you curl up in your tent or campervan at the end of a great day in the outdoors. In fact, there's not a lot better than walking around your campsite at the end of the day feeling cosy either.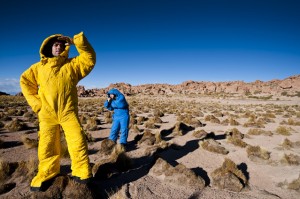 So how do you achieve this dream? You're going to love the Musucbag Lite.
The Selkbag Lite (formally the Musuc Bag Lite) is the lighter and less bulky version of the original Musuc Bag Classic – a sleeping bag suit perfect for use in the British outdoors – and there are a couple of options for you to choose from.
Selk'bag Lite (MusucBag Lite): Ideal for British temperatures & seasons
These suit are ideal for spring/summer time use or just for wearing indoors on chilly winter nights too. They're made of soft fabric that protects you comfortably between temperatures ranging from -1 to 12 degrees Celsius – they even have extra leg and collar ventilation to ensure you're kept warm during the coldest parts of the night.
Making a cosy festival statement
So far, the MusucBag Lite has proved popular with festival campers – who find the Musuc Lite / Selk bag Lite ideal when the evening temperatures drop. When you think about it, it just makes sense too. How else are you going to walk around your campsite, with beer in hand, in total warmth?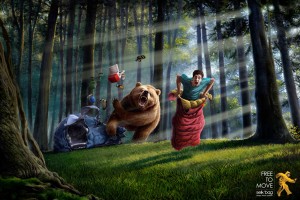 Wearable sleeping bag mobility and freedom
The Selkbag MusucBag Lite, for people who don't know, has separate arms and legs so that you can walk around as you please. It also means you can starfish as much as you like at night – if you've got a big enough tent.
As a lighter version it does have added perks too – it's easier to store and carry as it isn't as bulky, even though both have all the mod cons including; insulated hoods and Velcro hand release system.
MusucBag Lite from Selkbag Conclusion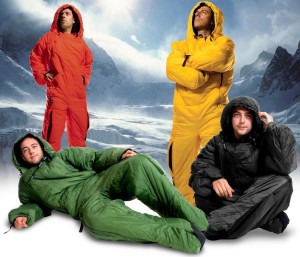 Basically, Planet Camping knows that all Musuc bags/Selk Bags are great buys, but depending on what your plans are, one may be better suited to you than the other. Be sure to check them all out before you make your choice!