Bent USA – Sick of shopping for everyone else?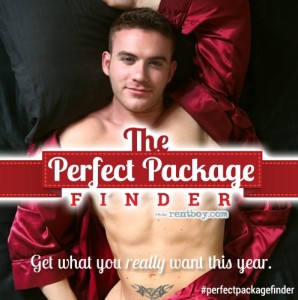 http://rentboy.com/ is encouraging guys to treat themselves this holiday with PerfectPackageFinder.com.  Whether you prefer something naughty (and kinky) or something nice (and cuddly), Rentboy's PerfectPackageFinder will match you with your perfect package.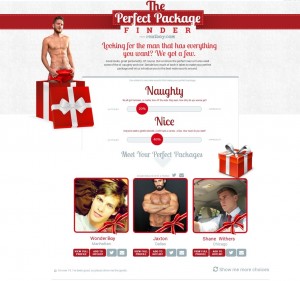 Or, if you prefer someone else gift your special package to you, you can share the results with friends through twitter and email.
It's fun to have a look around the site and see who's out there and what they have to offer. Christmas can be full of fantasy so why not see if you can find your own Santa (with a sack full of goodies)… it will make a nice change from the sweater your granny always buys you.
Go to http://perfectpackagefinder.com/PerfectPackage/index.aspx and have a merry ho ho ho :-)