Bent Fiction – First Time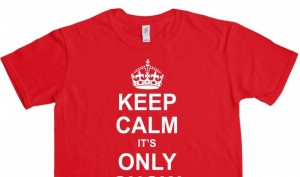 By Les Lea
   I was nervous. I know, I know… what was there to be nervous about? People are doing it every day… sometimes more than once a day but I couldn't help myself. The people at work had said it would do me good, hell, even my mother said it wouldn't harm me and seemed very positive about it. She said she had always enjoyed it and looked back on her own first time with fondness, mainly because she came away with a prize she hadn't expected. When your mum starts enthusing about something it really makes you feel that perhaps… you have been missing out on something special. All my young life I'd avoided getting involved thinking, perhaps wrongly, that it was something only older folk did and I was in no hurry to join them. It wasn't something either my mates or myself ever talked about… I suppose it was something you either did or didn't… and I didn't.
It was my first job from school and I'd just joined a company as a very junior office boy but everyone had been very friendly… very friendly indeed, even the boss had made time for me. He'd sat me down for the induction speech and told me that his was a friendly company and he expected everyone to join in. He believed that a social company made for better working practices… and I have to say, from my very limited experiences, the people at this firm seemed very happy. As he spoke his piercing green eyes never strayed from mine but I felt comforted rather than nervous by his intense interest and vowed to be up for anything he… or the company suggested. He smiled at that and said that he knew he'd made the right choice when he interviewed me. I was flattered and blushed.
A few days after my start I was in the staff canteen and everyone was talking about this special outing that the boss had organized for the following Friday night. It wasn't obligatory but everyone was enthusiastic as it was at a new place on the High Street, and, apparently typical of the boss, everything was on him. They told me what the place was and I felt deflated. It wasn't my scene (not that I had a scene) but I couldn't bring myself to go. I mentioned to one of the women that I'd never done it before and she seemed a little bit shocked. "What never…not even on holiday?" I mumbled my affirmation and said it just wasn't something I was interested in… and perhaps I wouldn't go. She said that the boss would be very disappointed. He was particularly looking forward to me being there and that I should be part of the group and joining in the fun.  I didn't see it that way at all but she kept on coaxing me and I heard one or two others mention that they had a 'virgin' in the company. They weren't cruel about my 'status' as I suppose people can be when they get that kind of information but all they said was that they should alter that situation as soon as possible. I couldn't believe the lengths they all went to to make sure my first time would be an enjoyable experience. Even the boss, still staring at me with those beautiful, friendly, smiling green eyes asked me to accompany him. He told me not to worry, it would all be over by 10 that night and I would then still be able to party the night away with my mates if I wanted. I suppose he was correct. We were starting at 7 and it was planned to be over by 10 so that he didn't keep his staff away from family and friends too long. Everyone was so enthusiastic I couldn't say no.
So, there I was, stiff with nerves and with my leaking dabber in my hand as the Master of Ceremonies called out – 2 and 6…. Twenty-six. Now that was a stroke of luck, my birth date and the first number marked off on my bingo card. One off and I was already sweating but thankfully I was sat next to the boss and he showed me just what to do. 7 and 6… seventy-six… another number on my card got the dabbing of its life. I was finally relaxing, the staff were all happy and I was sat with the boss who, a few numbers later, pointed out I had got 5 numbers in a line. "LINE" I shouted and I was a bingo virgin no more. Not only that… I'd won £35 losing that virginity. I wondered if it will be the same when I eventually have sex?