Confession – My boyfriend's friends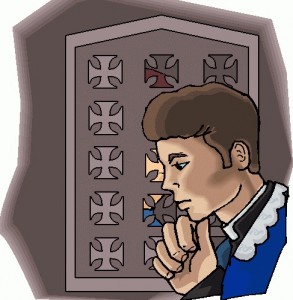 My boyfriend was working away for a few days and I took the opportunity to do some of the things that he hates doing… like going to the sauna and cruising the heath.
You know what they say? "While the cat's away…" I'd had a 'guilty' time while he was absent but on the night before he returned a couple of his mates came round to visit him not knowing he was away. They've been together for a few years and it never occurred to me that things might develop. Well, after a bottle (or two) of wine they got very sexual and I found myself being talked into going to bed with them. I'd never had two people at the same time… and it was fantastic being the centre of all that attention. To me they seemed like experts and, in the few hours we did it, I don't think I've ever been more horny or satisfied but now I'm worried in case they tell my boyfriend what we did or blackmail me into doing it again. I know my bf will blame me rather than his mates. Any suggestions?
Liam, Salford                   if you have a confession you'd like to share, send it to editor@bent.com