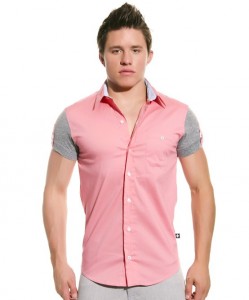 Andrew Christian is one of today's hottest designers. For us gay boys it seems that his superbly crafted underwear is the only thing to wrap our most important bits in.
The ranges he keeps coming up with (and the videos he makes to promote them) are always the next must see and have items to join the pants draw (don't pretend you don't have one cos we all do).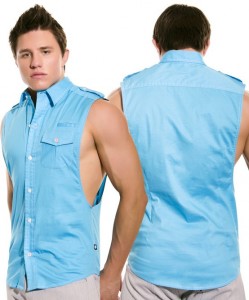 Andrew himself is a much 'in-demand' reality star but still finds time to come up with some amazing items to add to the list of trendy and desirable summer clothing.
Take a look at his range of racy shirts for those who like plenty to be seen and those who like what they see. There's no good going to the gym and getting that finely honed physique if you are going to hide it behind a shapeless baggy t-shirt so, get with the stylish, chic and popular crowd and find yourself wrapped in one of Andrew's sexy shirts.