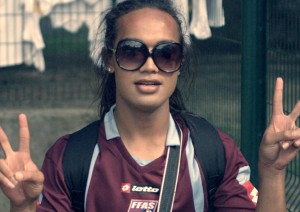 No super-star players, no money, the worst defeat in international football and the world's first professional transgender player. What's not to like about American Samoa's bid for this year's World Cup.
NEXT GOAL WINS is an inspirational story about the power of hope in the face of seemingly insurmountable odds, and an object lesson in what it really means to be a winner in life.
In 2001, the tiny Pacific island of American Samoa suffered a world record 31-0 defeat at the hands of Australia, garnering headlines across the world as the worst football team on the planet.  A decade after that humiliating night, they remain rooted to the bottom of FIFA's World rankings, having scored only twice in seventeen years.  Against this backdrop of serial underachievement, the team face the daunting prospect of a qualification campaign for the upcoming 2014 World Cup in Brazil. It would take a miracle-maker or a madman to turn the team's fortunes around – and in maverick Dutch coach Thomas Rongen the islanders somehow find both.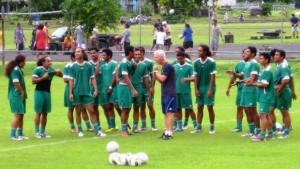 A film for non football lovers and football fans alike, NEXT GOAL WINS is a classic underdog story set amongst the beauty and tribal magic of the South Pacific. Giving a unique insight in to the Samoan way of life, the film brims with infectious personalities, not least the stunning, six-foot centre-half, Jaiyah, the world's first professional transgender footballer, and Thomas Rongen the brash outspoken high-level coach who undergoes a remarkable epiphany.
Next Goal Wins will be released by ICON Film Distribution cinemas on 9th  May
"It's masterly, passionate, funny, touching, heroic and utterly marvellous."  Stephen Fry
Trailer: most popular dating app in finland