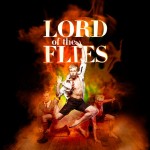 Matthew Bourne's NEW ADVENTURES has created some of the most successful shows of the last 25 years, including  the all male cast Swan Lake, Nutcracker! and the sell-out hit, Sleeping Beauty.
Never afraid to put a new interpretation on a classic, or even investing a well-known story with a delicious new, and often off-centre, adaptation, Bourne's work is always gleefully anticipated and critically acclaimed.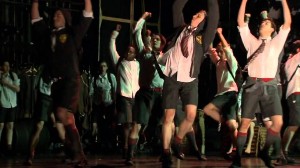 Now the company unites a cast of New Adventures dancers with remarkable young talent from the West Midlands in an extraordinary adaptation of William Golding's classic novel, Lord of the Flies choreographed by Olivier nominated Scott Ambler. As the schoolboys find themselves abandoned in a deserted theatre, Golding's legendary characters are brought to life with raw energy, emotional intensity and breath-taking performances. Civilisation crumbles and the rulebook is forgotten as the story builds to an electrifying climax.
Chilling, beautiful and hugely entertaining, Lord of The Flies will enthral Bourne fans and inspire a generation of new audiences.
The production is already receiving rave reviews and is eagerly anticipated at a theatre near you: