Confession – The Gap Year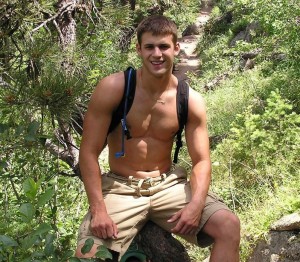 Our confession is; we took advantage of a young guy far from home.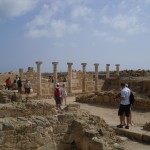 He was a bored student in his gap year working in a foreign country and he made straight for me and my mate the moment he saw us walk onto the ancient site. Having a young, hunky 6 footer paying two older guys like us so much attention was flattering but just showed how frustrated with his job the lad really was. His job was as guide and info-giver at this historic site in Cyprus but, sadly, it was towards the end of the season so not many tourists were still around. These ancient monuments didn't exactly grab the 18-30 holiday set but he seemed OK as he showed us around some of the specific points of interest. He seemed fairly knowledgable and everything he said, and our replies were, to be truthful, a little flirty. Never the kind of guys to waste an opportunity, we seduced this sweet young man, eventually inviting him to join us for drinks. Surprisingly he readily accepted the opportunity for a few vodkas back at our place.
He arrived at our hotel room looking clean and brushed up; wearing just a pale blue polo shirt and a pair of militarily clean and pressed khaki shorts… he looked bloody adorable. The drinking and chatting continued well into the night and we were all enjoying each other's company so much that the inevitable happened and he ended up staying the night.
Although shy at first he really took to being the centre of attention. There wasn't a hole not filled or a suggestion not enthusiastically pursued by all three of us as we rolled around the bedroom finding new and exciting places to explore each others bodies. His yielding, smooth, hunky body seemed made for sex, whilst his ever-hard cock would push into each and every crevice, verifying his youthful excitement with constant loads of hot creamy semen. His body was splattered with ours as we showed our appreciation for such a horny guest and rode him with all the zeal of guys half our age, while he in turn made sure his dick was constantly the centre of attention.
 William and Thomas, Brighton
If you have a confession you'd like to share, send it to editor@bent.com
Comments via Facebook
comments