911 'ILLUMINATE' by Jonathan Dahl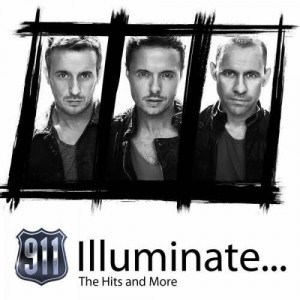 In today's music we have the likes of Avicii, Example, Jessie J, Miley 'Virus' Cyrus, Bieber, and all the reality stars which were brought to our attention via the likes of Pop Idol, Pop Stars, and of course the infectious X FACTOR. However, back in the nineties, when we had proper bubblegum pop, Old Skool Dance, Eurodance and handfuls of Cheese from the likes of S Club, Steps, 5ive, to name but a few, there was also a trio of boys who burst onto the scene who went by the name 911. They were Simon Dawbarn (known as 'Spike' ), Jimmy Constable and Lee Brennan.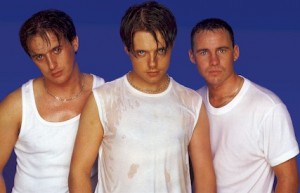 Now those numbers 9-1-1 have a truly awful significance but back at the beginning of their career there was something fun about 911, they had the sound, the look, and most importantly the moves. Yes, who can forget that infamous 'Bodyshakin' and back flipping. These guys were a little more clean-cut than the likes of Take That however, they still had something special, which got all us gay guys drooling and into a poptastic sweat. Perhaps it was frontman Lee Brennan and that cheeky chappy smile of his, which he still has today, or the moves of 'Simon 'Spike' Dawbarn the master of the back flip.
911 burst onto the scene in 1996 with a cover of the Shalamar hit 'A Night To Remember' and from thereon  had twelve further hits from ballads such as 'Love You A Little Bit More', 'Private Number' and 'More Than A Woman' to the more upbeat numbers 'Don't Make Me Wait', and 'Party People… Friday Night'.
Three years after they arrived the band decided to call it a day and throw in the towel, which left many teenage girls heartbroken and us homo's gagging for the next pop boys to take their place.
Fast forward to 2013, and a new TV project had arisen in the name of The Big Reunion, whose only aim was to bring back bands of yesteryear and give them one last bite of the fame apple.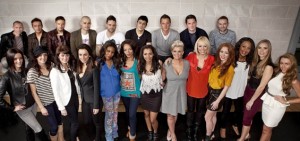 The Big Reunion was dramatised on itv2 and featured Atomic Kitten (yes with Kerry), 5ive, B*Witched, Liberty X, The Honeyz, Blue, and 911. At the end of the series, which was incredibly successful ratings-wise, we would see all the bands perform at the London Hammersmith Apollo…  to a sell-out crowd.
With the hype and success of this gig, it provoked even more interest from an audience hell bent on nostalgia, who demanded  a full tour across the country…  each venue once again selling out. I attended the Sheffield Motorpoint Arena and the place was rammed and I felt like I was reliving my youth – screaming and dancing as those on stage kept up their end of the bargain… back flips and all.
After the tour was over some of the bands decided that was that and packed it in,  this time being remembered for going out on a high than a whimper, whereas others have decided to take the opportunity and create a new fanbase, along with the older fans, and record new material.
Atomic Kitten being one of the bands wanting to reform on a full time basis, The Honeyz decided to head back in the studio and , thankfully, those lovely lads from 911.
Recently, the boys released a new single 'Two Hearts One Love' which is a ballad that has a modern twist and it is one of the seven new tracks, along with their previous hits,  taken from the new album 'Illuminate' which is out now on I-TUNES.
Off the back of the album, the band will also be headlining their own 15 date tour, which kicks off in March 2014. The band will also be joining the other Big Reunion acts for further dates on a Christmas Tour, and are also involved in the Text Santa appeal with the bands who have all filmed  a video and recorded a cover version of 'I Wish It Could Be Christmas'.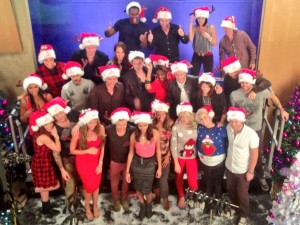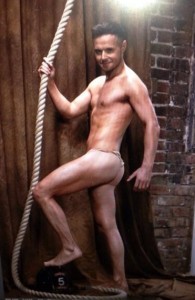 Cheeky Lee will also be doing work with Charity Choice raising money for Cancer by doing a Skydive from a plane, as he suffered the disease twice and successfully beat it.
For more info and updates on 911 follow them via Twitter.
And for a little early Crimbo present, Lee recently stripped off so here is a cheeky little something to get you all into a hot sweat.