NOW That's What I Call a TV Channel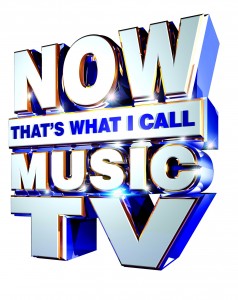 The most successful hits brand in the world is now a TV channel. The NOW That's What I Call Music TV channel will launch on October 23rd on Sky 378 and FreeSat 512, where it will be epg listed as NOW Music.
The channel will be targeting the NOW brand's famously wide demographic from teens to tweens, families and beyond with daytime programming focussing on current music and evening and weekend shows venturing into the NOW brand's 30 year old catalogue.
The launch will feature a Top 100 favourite videos from 30 years of NOW!, the results of a poll conducted across Now's Facebook and Twitter.
On 22nd November NOW Music will change emphasis and become " NOW Christmas" and will feature Christmas hits through the season until December 27th when it will revert back to NOW Music.
The new channel is a joint venture between NOW owners Universal Music & Sony Music , and All Around The World TV, which already runs successful music channels including Clubland TV, Planet Pop & Channel AKA. Dolphin TV will be the media agency for the channel.
"It's a perfect time for us to be doing this," says NOW Joint MD Steve Pritchard, "the NOW generation is the one that corresponds almost exactly with the advent of the music video."
All Around The World TV's COO Simon Sadler says: "A NOW Music TV channel is such an obvious and exciting idea and when better to go for it than by launching just ahead of the year's biggest NOW album, on the back of one of the biggest NOW summer albums ever. It's also a great opportunity to utilise one of the most recognisable Christmas brands in the UK."