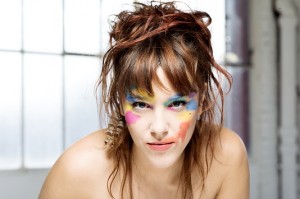 With the release of her debut UK album imminent, Zaz announces a headline show at Heaven, London on 21st November. This follows a sold out night at Scala in June and a summer of festivals throughout the continent.
Expect an evening of vibrant French pop, gipsy jazz and chanson Française from this vibrant, spontaneous singer who is already an accomplished star in her native France and across Europe.  Zaz (real name Isabelle Geffroy) topped the charts with her eponymous album in 2010 and recently released her follow up disc 'Recto Verso' which cemented her multi-platinum status.
On September 30th Dramatico will release 'Zaz', an album of songs from both her French debut and second album including the hit single 'Je Veux' which has amassed more than 30 million YouTube views. Zaz will be performing on the Andrew Marr Show on BBC One on Sunday 6th October. Born in Indre-et-Loire and raised in Bordeaux, Zaz studied violin, piano, guitar, and choral singing before a scholarship enabled her to attend the CIAM of Bordeaux (Centre for Musical Activities and Information). Having played and sung with various blues, jazz and Latin groups Zaz moved to Paris where she would regularly be seen performing on the streets of Montmartre.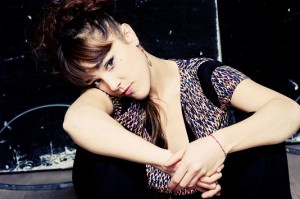 Now her stage is more international whether singing to a crowd of 10,000 at the Hendaye Stadium in Southwest France, performing Edith Piaf's greatest classics in the heart of Siberia, appearing at the Japanese festival Fuji Rock, headline tours throughout the world or a free concert in a Colombian salt mine.
UK album release 'Zaz' – 30th September                www.zazofficial.com
Comments via Facebook
comments