HOMEGROWN LUXURY: CUMBRIA, NORTHUMBRIA, THE DALES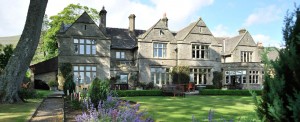 At Bent Magazine we like travel as much as our readers do. But we're always keen to trumpet the beauties the UK has on offer. England has some of the best countryside in Europe, with great views and open fields in Cumbria, Northumbria and the Dales. We sent Adam Lowe to explore the countryside, and unearth some homegrown bliss closer to home.
LINTHWAITE COUNTRY HOUSE HOTEL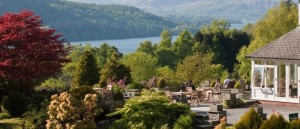 Windermere's Linthwaite House was awarded Most Excellent Country House Hotel by Johansens and is one of the AA's top 200 luxury hotels in the Lake District. Linthwaite House offers beautiful views of the nearby lake with a full 14 acres of private gardens to relax and enjoy the peace of the Lake District. With over 30 hotel rooms to choose from, some with gorgeous views of the Lakes and w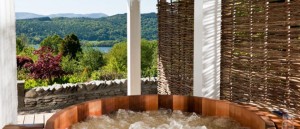 ith hot tubs and luxury features, you can choose the level of luxury you desire. All guests also have access to the spa facilities in nearby Bowness and can access in-room treatments for an additional fee. The nearby tarn is a perfect place to unwind and the adventurous reader might also consider taking a dip and swimming with the fish.
Standard rooms have chunky wooden furniture, top of the range bed linen, photographic art on the walls, and decor in a range of soothing colours and textures. Bed and breakfast starts at £90 per person, while an enhanced short break rate (including pre-drink nibbles, a four-course dinner and a full breakfast) starts at £130 per person.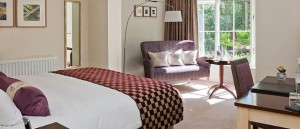 Superior rooms have a view of the woodland, courtyard or gardens, and are located on the first floor. Room 29 sports a writing desk and two-seater chair for any budding romantics or literary types. The ground-floor superior rooms have access to an outdoor seating area, which is perfect for watching sunrise or sunset. Superior rooms come with king-size or twin beds as standard, flat screen TVs, and plenty of space. The bed and breakfast rate starts at £112 per person, and the short stay rate starts at £152 per person.
The preferred rooms have extras that add to their luxury credentials. Room 22 has a luxury outdoor terrace with a private hot tub, offering great views of the lakes and woodland. These start at £157 (bed and breakfast) and £197 (short break rate) per person. The junior suite, meanwhile, has its own sleeping and sitting areas, an en suite bathroom, and views of the croquet lawn. Additional family members can stay in the sizeable suite with a fold-out double bed. Rates start at £180/£220.
The luxury lake view rooms come with or without a hot tub, and with under-floor heating, a walk-in power shower and a freestanding designer bath as standard. The vast loft suite, by comparison, is the perfect honeymoon suite, with a lounge and dining area, a telescope to gaze at the stars, a fabulous Italian designer bath, and unparalleled views of the clear night sky. Nice touches include freshly cut flowers, and a complimentary music and film collections. The luxury lake view rooms and loft suite rates start at £247/£287 per person.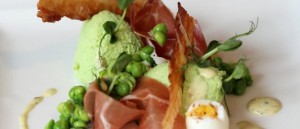 Linthwaite House's award-winning restaurant offers British food with fine touches and excellent service. The Good Food Guide gave the restaurant a high five, while Michelin also lists it in their food guides. The three-room restaurant comprises the Mirror Room, the Billiard Room and the Boardroom. Private bookings for functions and weddings are available. Linthwaite House is fully licensed for weddings and civil ceremonies, and offers a range of wedding and pampering packages. http://www.linthwaite.com/
ALSTON HOUSE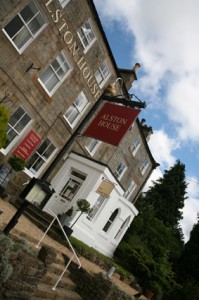 Another four-star property, Alston House has breathtaking views of the South Tyne River and, beyond that, the fells of the Pennine Way. AA has named the drive from Alston to Penrith on the A686, via Melmerby, as one of the top 10 most outstanding in the world.
Alston House has been recently renovated, with entirely refurbished bathrooms, state of the art flatscreens, plush carpets, memory foam mattresses and brand new power showers, backed by a powerful new boiler and hot water system.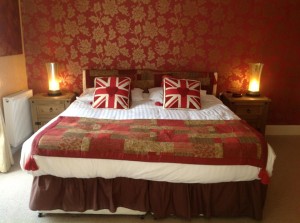 Expect luxury Egyptian cotton linens, fluffy towels, high-quality toiletries and excellent refreshment facilities in the rooms. There are family rooms available for groups, as well as singles, doubles and twins. Up to 17 guests can stay in the house at once, and group booking discounts are available. Views of both the gardens and the fells are available at request.
The house cafe and bar both have views of the fells and garden, and the well-sized and well-kept garden itself features plenty of secluded spots for guests to get lost in a good book, the sounds of nature, or the fine views themselves. The garden can also be set up with a marquee for weddings and events. The house is fully licensed for weddings, and can host other major events as well. The hotel can hold up to 200 guests throughout the gardens, restaurant, cafe, bar and marquee. For those wishing to avoid the hubbub marriages and related events can bring, however, it is possible to reserve a quiet room with advance notice.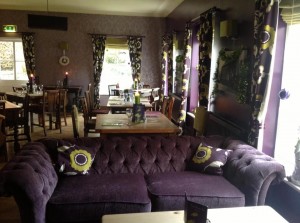 Owner and chef Mike Allchorne uses certified local produce, such as Lakeland beef, lamb and eggs. All the cakes and patisseries are baked freshly in the house cafe. Guests can dine in the cafe, bar or restaurant, and can expect a lively menu of traditional British dishes and pub classics. Alston House is regularly voted the top place to eat in Alston at Trip Advisor. The cafe serves hot beverages throughout the day, while the bar has a range of wines, beers and spirits, including authentic ales from Northumbria and Cumbria.
Alston is one of the highest towns in the UK, and is ideally located for visits around Cumbria, Northumberland and Hadrian's Wall. The hotel has secure storage for bicycles, and can offer guests packed lunches, drying rooms and real fires to warm beside on a cold winter night.
Alston House is exceptionally good value for money, with room rates starting at just £45 for a single and up to £100 for a double. Rates include breakfast and taxes. Special offers are available at the Alston House website. http://www.alstonhousehotel.co.uk
SIMONSTONE HALL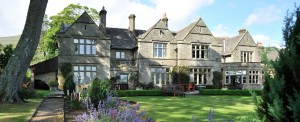 Simonstone Hall is relaxing and tranquil, with period detail, and a gorgeous view of the Dales. Guests are invited to sit by the open log fires, or to enjoy the vantage points from the Four Fells Restaurant and Brasserie. Simonstone Hall is well located for travellers to Jervaulx or Fountains Abbey, York City Art Gallery, birdwatching at Nosterfield or Marfield, the castles at Ripley or Middleham, the cathedrals at Ripon and York Minster, Mother Shipton's Caves, Braithwaite Hall and the Black Sheep Brewery. Simonstone Hall also offers guests a chauffeur-driven tour of the Dales in a Range Rover.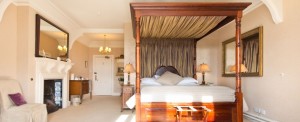 The bedrooms at Simonstone Hall are all en suite, with eighteen rooms designed with their own individual characters. Period furniture, Egyptian cotton and great views define all of the rooms, while four have extravagant four-poster beds. The rooms are nevertheless fully equipped with wifi, which is a key feature, since mobile phone coverage in the area may be patchy.
Simonstone Hall is available for banquets, functions and weddings. Its large gardens make it perfect for events during the day and at night, while the terrace and reception rooms are a great place for food, drink and music.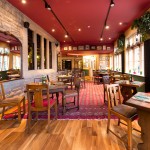 Food is served in both the Brasserie and the more formal Four Fells Restaurant. The Brasserie is open from noon, while the restaurant opens in the evening only. The Brasserie serves breakfast, lunch, dinner and exquisite afternoon tea. The Four Fells Restaurant, meanwhile, takes guests back to a more traditional and historic setting, with its open fire, antiques and smart silver service. Food at the hotel is seasonal, locally-sourced, and an eclectic blend of traditional and contemporary cuisine. The Wine Cellar and Wine Vault offer an astonishing array of wines, and are both ideal rooms for more intimate gatherings and functions. The Hunt Room can also be booked for tailor-made dinners for small groups.
Rates for standard single occupancy (bed and breakfast) start at £50 per night in off-peak seasons, and rise to £195 per night for dinner, bed and breakfast in a luxury room. During peak season, prices start at £60 per night for standard single and occupancy, and rise to £255 per night for a luxury room with dinner, bed and breakfast. http://simonstonehall.com
ACKNOWLEDGEMENTS
Images courtesy of Linthwaite House, Alstone House and Simonstone Hall.
Thanks to Crimson Edge PR for organising our itinerary.
Comments via Facebook
comments