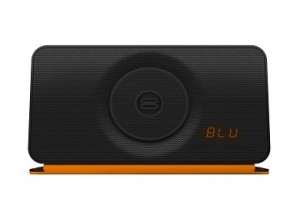 For those gadget nutters out there we have yet another gizmo that will make you wonder how you managed life without it… or at least give you another idea for the upcoming prezzy- giving season.
The Bayan Soundbook™ is a portable wireless speaker with an integrated FM radio, built-in microphone for conference calling and a strong, ballistic nylon cover which doubles as a stand and on/off switch – so you can simply open to play!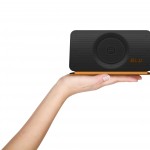 Using Smart Bluetooth 4.0 and aptX technology, the Soundbook™ delivers superior quality audio playback and is compatible with a number of devices including Smartphones, Tablets and Notebook/PCs.
The Soundbook™ features NFC auto-pairing for easy one-touch connectivity to your favourite NFC players, and with a 10 hour battery life it will be ready to play when you are.
With a slim and sleek aluminium casing (in two colour options) and concealed aerial, the Soundbook is incredibly stylish and is the perfect accessory to pack in your bag so you can relax with your favourite tunes – whether you're in your living room or hotel room.
Pricing: £149.99 including VAT                    Available: www.bayanaudio.com
Comments via Facebook
comments