Confession – Underwear Perv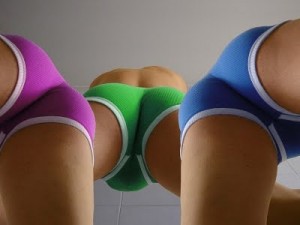 My mate has a thing about underwear and I think it is catching. Ever since he told me about his fetish I seem to spend my entire time looking at guys and wondering what pants they might be wearing.  
I love assigning certain styles and looks and fabrics to everyone; he's wearing boxers, he's in CK tighty-whities, that one's in a thong and maybe, that hunk is wearing his girlfriend's silky panties… yes, my cock is stiff in my own nylon briefs almost all of the time.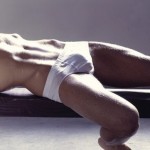 When I go around to his house we spend hours trying on, rolling around and playing with each other in his vast knicker collection. He appears to have a never ending selection and supply of different types we can indulge ourselves in. He has a fantastic tight little body and almost everything fits him perfectly. Every curve and bulge of his body looks just brilliant and stuff I'd never think of wearing he makes look superb as he talks me into trying them on. Even the stuff too large for him, like some stuff he's pinched off washing lines (he should be confessing that part of his life) looks sexily revealing as it hangs in a suggestive and provocative manner around his slim hips.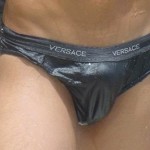 In one night we'll cum 6 or 7 times each, filling the fabric with our milky loads and making our pants drip with the salty fluid. He particularly likes wearing the undies after such a session… when they've got sweat and seed soaked into them and if I'm wearing some well-abused item he'll try and suck all that cum right out of the material. He's a pervy little fucker and, thanks to him, I'm on the way to being one as well. By the way… you'd look good in satin knickers!  
 Barry, Liverpool