Confession: Sauna – Newbie Night

Last Friday night my cock was on permanent duty at the sauna. They've just done out the one I go to and that lick of paint and clean-up has made all the difference. While the venue is now all sparkling tiles and comfy surroundings, thankfully, the sex is still filthy and sleazy.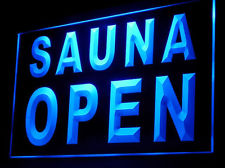 That particular night saw an influx of new talent to the improved surroundings; mostly young guys, slightly drunk and taking their first nervous steps into the unknown.
Strangely, a large proportion of these guys seemed to be 'straight' but anxiously wanting to experiment. You could tell by the way they tried desperately not to make eye contact, whilst surreptitiously sneaking a glance at each other's cocks. From my experience, we older guys have to take the lead and I also, from my vast experience, that every one of them only wanted a cock up their bum, even if they were afraid to ask. I see it as my job… so I gave it to them. I go through tons of condoms on these 'newbie' nights but I try and hold back from spunking up every time. The simple reason is, I want to try as many as possible and the conveyer belt just kept bringing these 'innocent' little straight lads miraculously to the end of my cock. I love it. Lubing up their tight little shitters and making them moan, groan and occasionally cry, is really a hot thing to do. Afterwards they insist that they aren't gay but just 'experimenting' and some often swear me to secrecy, not that I'm about to go around telling everyone I meet who I'd just shagged.  I'll give it a couple of days before I go back… see now many of the new intake have returned for more… you'd be surprised how often they do.
Danny, Huddersfield
If you have a confession you'd like to share, please send it to editor@bent.com
Comments via Facebook
comments