CHER – 'CLOSER TO THE TRUTH'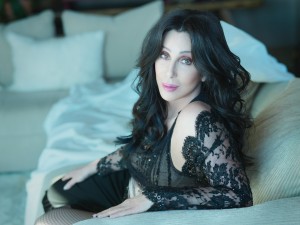 The one and the only Cher will release her 26th studio album 'Closer To The Truth' on Warner Bros. Records on 14th October.  The  album, recorded over the last year in Los Angeles and London features eleven new tracks and is led by her anthemic first single 'Women's World' which reached the #1 spot on the Billboard Dance Club Play charts.
 All the way through 'Closer To The Truth', Cher's distinctive voice remains an inspiring instrument to telegraph whatever emotions the songs require. Whether it's a heartfelt ballad co-written by Pink called 'Lie to Me', an unashamed dance-floor extravaganza 'Take It Like A Man', a haunting and profoundly romantic 'I Hope You Find It', a James Bondesque thriller, 'Dressed To Kill' or poignant anthem to 9/11 'Sirens', they are all beautifully executed parts of what critics have already termed a classic as well as a masterpiece.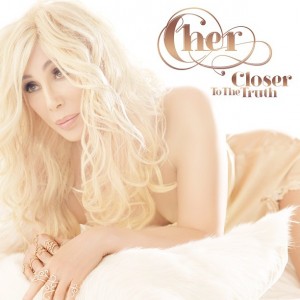 "I'm proud of my new record. I think if you're a Cher fan, you'll definitely be happy and not disappointed," commented the pop icon in a recent interview.  Cher is scheduled to begin a whirlwind global promotional tour in conjunction with the album's release and will be appearing on several major TV shows around the world.   
Cher counts Oscar, Emmy, Grammy and several Golden Globes amongst her long list of awards and a long held reputation as one of the most exciting and unforgettable live touring acts ever Her multi-platinum 'Believe' album sold 20 million copies and contained the international hit single 'Believe' which reached 11 million worldwide sales. Cher's ability to retain her star status and relevance is reflected by the unprecedented achievement of being the only artist to have a #1 single on the Billboard pop charts in each of the last six decades.