'Overload' with Beth Sherburn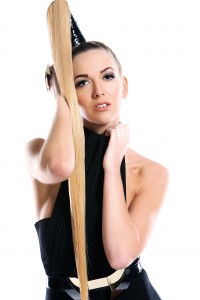 Having wowed them at Gay Pride in Glasgow over the weekend make sure you remember the name of the latest dancefloor sensation… Beth Sherburn.
Her next slice of pure pop/dance perfection, 'Overload' comes hot on the heels of her huge club anthems 'Ordinary World' & 'Feels Like I Can Fly'. Proving she is a force to be reckoned with, Beth charted higher than the likes of Example, will.i.am & Britney Spears with her hit 'Ordinary World' in the official UK club charts.
With the all-important club scene conquered, Beth jetted off to Alicante to shoot the glittering video to 'Overload' with the same team behind mega-budget videos from international acts such as Pitbull, Kelly Rowland & Will.I.Am. The glossy video clip showcases Beth performing in front of the city's most breath-taking beauty spots and beaches.
'Overload' is reminiscent of many a feel good 90s club classic complete with a catchy chorus and synth-laden melody. Beth's fierce vocal ability compliments the beat perfectly, giving it all of the necessary ingredients to be a party island banger!
Originally discovered singing along to Michael Bublé's 'Christmas' album whilst working at department store Debenhams, the past 6 months have been a dream come true for Beth Sherburn. Working on her debut album with Jud Mahoney & John McLaughlin, between them they have worked with Calvin Harris, Michael Jackson, Busted & Lawson. On the remix tip The Alias who have remixed huge tracks for Cheryl Cole, The Saturdays & Little Mix have produced a mix which will have anyone's hands reaching for the sky.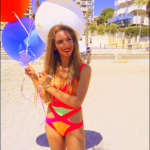 With a wealth of experience behind her and a natural tenacity to succeed in the music industry there is no doubt that Beth Sherburn is going to be the name on everybody's lips in the coming months!
'Overload' released 15thSeptember