'Liza' is back in the West End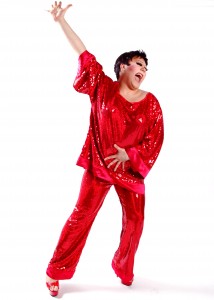 Following a triumphant West End debut earlier this year, Australian star Trevor Ashley is back!
Channelling the extraordinary talents of the iconic Liza Minnelli in his critically acclaimed show LIZA (on an E), Ashley will star for one night only at London's Lyric Theatre on 7th October.
He will also bring his "show-stoppingly brilliant" 'Liza' to Theatre Royal Brighton, on the 30th September;  the Dancehouse, Manchester on the 1st and 2nd  October ; and The Auditorium Liverpool at the Echo Arena, Liverpool, 5th October as part of his first ever UK tour.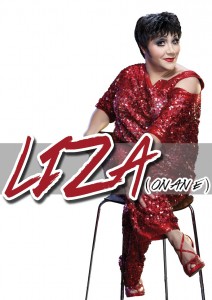 Controversial, wickedly funny yet also touchingly affectionate,  LIZA (on an E),  directed by Dean Bryant (Associate Director of Priscilla Queen of the Desert), is a must see evening that will have you laughing, crying and screaming for more, as the supremely talented Ashley channels Liza, plus special appearances by her mother, the legendary Judy Garland.
From Liza's marriage to Broadway song-and-dance legend Peter Allen to her pill popping and revealing insights into her crazy showbiz family, Ashley's 'Liza' dishes the dirt on her extraordinary life like you've never seen her before. Accompanied by a live onstage band, she brings the house down performing all Liza's greatest hits, including 'Cabaret', 'Maybe This Time' and 'New York New York', together with several stunning, hilarious parody songs.
"Vocally amazing, always witty and wickedly funny as well as charismatic, Ashley is not only the best of all the Lizas in the vocal department, he goes way beyond female impersonation. He captures the soul and craziness of Minnelli"
Musical Theatre Review
So come taste the wine… come hear the band… but most of all don't miss the opportunity to see one of  Australia's greatest stars bring one of the world''s greatest showbiz legends to life!
Watch this video 'LIZA' has specially recorded to announce her UK tour:   http://www.youtube.com/
For further info: www.lizaonane.com
Comments via Facebook
comments