A TOUCH MORE LUXURY – SHIELDHILL CASTLE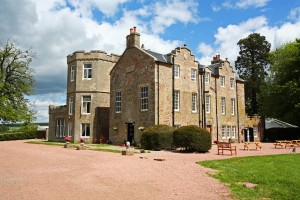 Adam Lowe journeys across the Scottish border to discover the peaceful setting of Shieldhill Castle in the upper  Clyde Valley .
Shieldhill Castle is a secluded four-star hotel in Biggar, located between Edinburgh and Glasgow, and in easy reach of both. The hotel itself is a gorgeous estate, established in 1199, where it was the home of the Chancellor family for 750 years. The Chancellors came with the Norman invasions and made the castle their home until a short-term move to a new mansion house at Quothcan. The Battle of Langside, in 1568, saw the mansion razed, however, and so the family returned to Shieldhill Castle, and made major renovations in the 16th century and again in the 19th century. The castle finally became a hotel in 1959.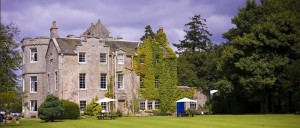 With its classic design, vast expanses of land, and peaceful setting, Shieldhill Castle is perfect for a weekend break from the hustle and bustle of city life. Whether you want to relax and unwind, take inspiration from the estate and its quietness, or host a lavish wedding or civil ceremony, Shieldhill Castle is the right place for you.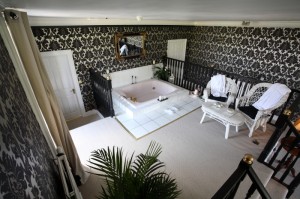 There are 16 spacious bedrooms to choose from, with en-suite facilities and luxury furnishings with a classic edge. The rooms are all decorated to a high standard, although in places there are a few marks of age: a window seat that had loose legs, a bathroom door with an old lock that didn't work, and old walls that curve in strange ways, so a wardrobe might not fit exactly to the shape of the room. But with the age of the property and rooms starting at just £95 per night, inclusive of bed and breakfast, this is a fair compromise. The Coach House and Victorian Stables conversions offer an additional ten rooms, all of which are newer and as such are free from the marks of time that occasionally crop up in the older rooms. If you want something more contemporary, while retaining that castle charm, these are the rooms for you. Each room can be used as a twin or double room, with a super king-sized bed or two singles, as required. Each of these rooms also has its own shower room or wet room.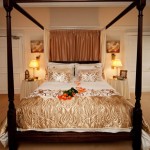 There are also two well-kept honeymoon suites: the Chancellor Suite and the Scone Suite. The first sports a grandiose 7ft bed, private shower room and a double jacuzzi, and offers stunning views across the Clyde Valley. The Scone Suite also has a giant 7ft bed, private shower room and double jacuzzi, but with views instead over the trees and gardens, for a more naturist vantage point. Wedding room hire starts from £250 in the Lamont Room or Library, £350 for the Chapel, or £1,000 for the Marquees. Special offers may be available, so you're encouraged to call in advance for the best rates.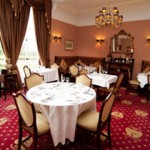 The Chancellor's Restaurant is traditionally styled, and has two AA Rosettes. Ingredients are locally sourced and fresh. Here, too, you might find the odd sign of age, but the restaurant is steeped in atmosphere and history. The menu is small but well chosen, and although we were served our bread after our starter and a women two tables along had trouble ordering any wine she liked (they were out of stock of a few), the wait staff were very keen and enthusiastic. The food itself wasn't quite gourmet-style, but holds up against most restaurant kitchens. The wine list is award-winning, and so popular with guests. Perhaps this is why there was a temporary shortage of bottles when we arrived. Guests can also opt for something lighter in the Gun Room Bar or afternoon tea in the Oak Room Lounge.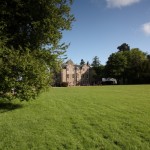 Shieldhill Castle offers regular deals through its mailing list, which you can sign up to via the website, and can help you organise a number of local activities. Shieldhill Castle hosts Zumba lessons every Wednesday and occasionally puts on seasonal events, such as a forthcoming murder mystery night (complete with champagne, canapés and a four-course dinner) for the Biggar Little Festival on 25th October at 7pm.