Ultra Naté – "Hero Worship"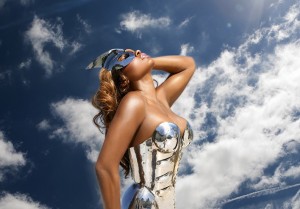 Photos: Karl Giant
This month, club fans everywhere will kneel to their heroine, Ultra Naté, as she returns to the dance floor with her first full-length album in six years. 
Hero Worship joins Ultra Naté's most recent US top ten dance charters ("Everybody Loves The Night," "Turn It Up," "Destination", and her duet with Destiny's Child's Michelle Williams, "Waiting On You") with a slew of future club classics, all framed together in an epic and inspiring collection. Featuring collaborations with many of the top talent in electronic dance music today, Hero Worship will whisk clubbers on a high-energy journey of fusions, throwbacks, and empowering progressive House music.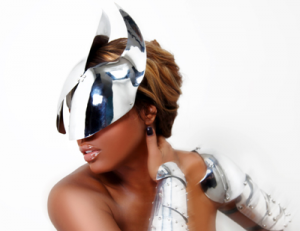 "We need heroes now more than ever before," says Ultra Naté from Ibiza, Spain, where she is a summer resident at the legendary club Space.  "We need healers and preachers. People to teach the world that the only way to achieve personal fulfillment is by giving back, stepping up and lending our hearts."
"I believe the world's true heroes are our children," she continues.  "Every child is a fresh beginning and a new possibility for the future.  They are pure love and honesty… that is, until the world shapes them one-way or the other.  We need to worship their spirits of true love."
Originally from Maryland, Ultra Nate has been a recording artist for over twenty-five years.  She has hit the top of the pop charts multiple times with such songs as "Free" and "If You Could Read My Mind".  Virtually all of her singles have reached the Top 10 on the U.S. Hot Dance Club Play chart, including "Show Me", "Desire", "Get It Up (The Feeling)", "Love's The Only Drug", and her number-one hits "Automatic", "Give It All You Got", "Waiting On You" and "Everybody Loves The Night".
Her latest album, Hero Worship, blends rock, dance, electro, house, pop, and even some R&B.  "Dance music is an amalgam of styles and sounds," she explains. "Look how many artists from various genres have cross pollinated in recent years.  There are no rules anymore. It's simply about creating with no boundaries."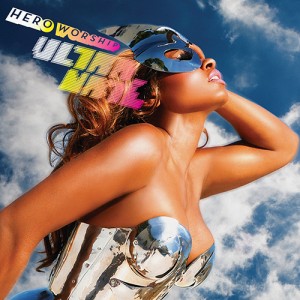 The collaborators who lend their talent to Hero Worship reads like a who's who list in EDM today. Among them: NERVO, Chris Willis (David Guetta, Hook N Sling, Alex Gaudino), WAWA (Beyoncé, Pet Shop Boys), Todd Terry (Lana Del Rey, Everything But The Girl), Jocelyn Brown (Bizarre Inc, SNAP!), Nicola Fasano (Pitbull), Robbie Rivera (Janelle Monae, Res), David Morales (Mariah Carey, Madonna), Anthony Preston (Nicole Scherzinger, will.i.am), frequent songwriting partner and producer Brinsley Evans (Bette Midler, Sandy B, Uncanny Alliance), RedTop (Taio Cruz, Adrian Lux, Plumb), DJ Spinna (Stevie Wonder, Les Nubians), and Tony Moran (Deborah Cox, Kristine W).
Hero Worship launches with "Radio", a rocktronic track featuring Chris Willis.  Heavy on dubstep-ridden synth and Nero-esque guitar riffs, it sets the tone for the razor sharp production and UK old school club feel of "Everybody Loves The Night". The NERVO co-write and co-produced gem "Unconditional" follows: a sunny and romantic pop tune. Next, Ultra throws it back with Brinsley Evans and The Thrillers on the funky-80's-flavored "Turn It Up".  It leads to house pioneer Todd Terry's deep house production, "Right Now" (and yes, that's Jonathan Mendelsohn lacing the backing vocals!), followed by the Euro-spiced, disco-fused anthem "My Love".  Adding some bounce to the album is a swag-ridden production of "Hey DJ": a nod to Ultra's Baltimore roots featuring club music pioneer DJ Class (Kanye West, Lil Jon).  Then, Ultra slows the groove with the neo-soulful and intimate DJ Spinna – helmed track, "The Rush".
The second half of the album launches with another Chris Willis collaboration. "Journey", a hyper electro track, best defines the message Ultra hopes to convey in the album: keeping perspective through difficult times and focusing on the road ahead, feeling enabled and positive. David Morales provides a classic Def Mix beat as Ultra extends an invitation to join her on a "Planet Called Love", the perfect place with a party waiting for all.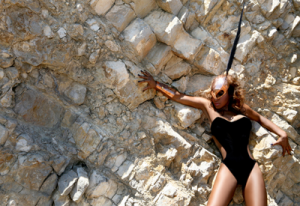 Next up is "Waiting on You", Ultra Naté's smash duet with Michelle Williams (of Destiny's Child). She adds a bit of UK-Garage-influence with "Nobody Has To Know" produced by Birmingham's B-15 Project, then goes big room with the heartfelt "No Wasted Hearts". Closing the amazing dance party is the euphoric "Save Me", Ultra's collaboration with Robbie Rivera and Brinsley Evans featuring an electro-laced pile driver rhythm and celestial gospel-like ambience.
The Deluxe Edition of Hero Worship includes four bonus tracks: "God's Message"  (a Top 10 Deep house mover with underground stalwart Marlon D), "Everybody Loves The Night" (The UK Music Week Top 10  WAWA Extended Mix), "Destination" (as featured in Patrick Ian Polk's "The Skinny") and a previously unreleased Lost Daze Remix of "Hero", a power-electrosoul anthem that joins Ultra Naté with her own diva heroine, Jocelyn Brown.
For more information on Ultra Nate, visit hookups