HOT DAYS – HOT NIGHTS – HOT ICE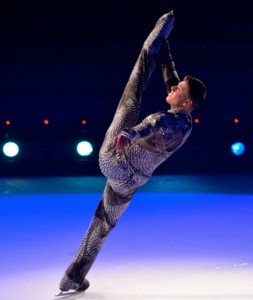 With the prospect of a hot spell, and all that entails, on the horizon, shirtless days, warm sticky nights, burnt barbeque burgers and way too much booze, let me direct your attention to a show in Blackpool that just might make a pleasant change and cool you down.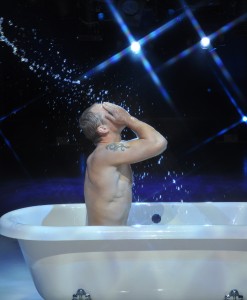 Hot Ice is back at The Arena on Blackpool's famous Pleasure Beach, with a show that is sexy, fun, athletic and spectacular.
If you're not a fan of ice-skating, don't worry because there is both 'sparkly camp' and 'muscular camp' on offer that should appeal to just about anyone who loves a bit of showbiz. The music is fantastic, the sheer hiNRG of the performers is sensational and it's all geared to dazzle and amaze as they perform their slick salchows and awesome axel jumps… and just to take things in a non-skating but equally surreal direction… you can enjoy the sexiest bath routine you are ever likely to see.
The show is fun for the family, and for those who want to spend some time at the west coast resort, special offers are available for the show, entrance to the Pleasure Beach and accommodation at the fantastic Big Blue Hotel.             www.blackpoolpleasurebeach.com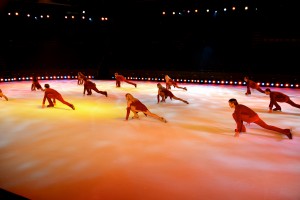 But I'll leave you with a comment from friend to the stars, former King of the Jungle and the nicest man in show business, Chris Biggins who was there on the opening night: "It was fantastic".
I couldn't agree more…  the show runs until the 7th September www.hoticeshow.com