Bowie Jane and her Bad Boys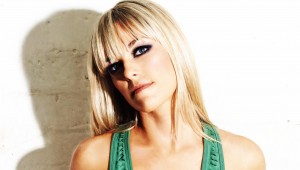 Bowie Jane hit the UK headlines earlier this year when it was revealed that this stunning burst of pop dynamite is secretly a criminal lawyer by day – surreptitiously leading a double life as she conceals her inner wild-child beneath her official wig and gown.  Her story has seen her peaking up to 10,000 YouTube hits a day, plus TV, radio and press attention worldwide.
Now the under-cover pop siren gets us all guessing as she launches her follow-up single, 'Bad Boy', using her video to point-the-finger at our bad boy celebs.  A high-energy, vibrant bubble of dance/pop, this cheeky track implies that some of our celebrities may be a little naughtier than they should; and Bowie Jane shows that nobody can escape being 'found out' in the game of love, but can you work out who's she's singing about?
 "There's a huge global super-star who's being a naughty boy.  He's currently consulting with his PR team who are looking at the legal implications of this if it were ever to come out. His wife doesn't even know what he's up to, if this got out it'd be explosive.  This inspired me to write 'Bad Boy' because I see this happening all the time and I have to say that a lot of family law disputes originate from this topic.  I felt one of us girls needed to stand up to the naughty cheaters out there," states Bowie Jane.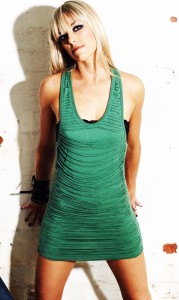 Leading a secret double-existence, Bowie Jane spends the daylight hours working as a straight-laced criminal lawyer.  But totally unbeknown to her colleagues, this super-woman transforms into a pop-demon at night, regularly whizzing from court, switching her name and pounding on stage to perform to thousand-strong crowds. With the energy of a neutron-bomb, Bowie Jane uses the moonlight hours to pen her original tracks and injects her charismatic performances onto live stages more than five-nights a week.  Her ballsy Lily Allen style lyrics tell the story of real-life situations with honest grit and candor, but with a sharper edge.  "I write about things that aren't normally talked about, looking at things from the perspective that you'd probably 'think' about, but wouldn't feel confident to 'voice'."
But the best-kept secrets are never eternal and the world is rapidly catching-on to this Aussie pop heroine. Bowie Jane has been whipping-up heavy traction in the UK as her story hit the headlines of every tabloid in the Spring of this year, resulting in more than 300,000 people visiting her Myspace page in less than three months and her youtube page peaking at 100,000 daily hits.  Surprisingly, Bowie Jane's secret still remains in-tact amongst her professional colleagues.  But for how much longer? 
​​The double-existence pop super-heroin is on a mission to conquer and the 'bad boys' are in her line of sight next.  Watch out for the video which points the finger at our bad-boy celebs, but can you guess WHO it's actually about!  She is going to be performing at various prides this summer so watch out… it's gonna be a sizzler!
 'Bad Boy' is out now.                              For more information and to see the video visit:   www.bowiejane.com