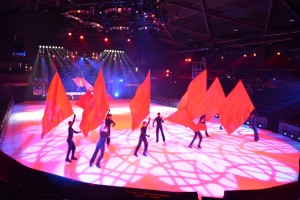 Hot Ice is back for 2013 and is more thrilling than ever!
The world's most spectacular ice show is on at The Arena, Blackpool Pleasure Beach from July 3 to September 7 with the very best performers taking to the ice in this year's production, Allure .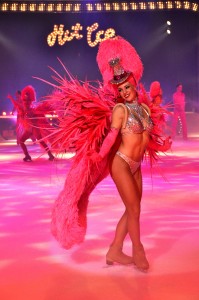 Twenty-six ice skating stars from across the globe will be taking to the ice this year in one of the most lavish shows ever to grace the ice. With more than 400 costumes, Allure combines jaw-dropping special effects, fantastic lasers and amazing sights and sounds which will leave audience members wanting to come back for more!
This year's Hot Ice Show is a truly international affair with ice skaters from Russia, Canada and France taking to the ice. And there's also a local flavour with Blackpool-born Dancing On Ice skater Katie Stainsby once again gracing the ice, as well as Preston-born Louise Walden and her pairs partner Owen Edwards performing in their first ever Hot Ice Show after representing Team GB in competitions across the globe.
The award-winning show has been wowing audiences in Blackpool for seven decades and has been acknowledged for the best in ice skating with stylish costumes, unbelievable feathers and glittering rhinestones that set the ice alight and dazzle the senses.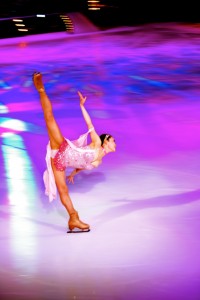 Producer and director Amanda Thompson OBE said of this year's show, Allure: "The Hot Ice production team are thrilled that Louise and Owen will be joining the 2013 Hot Ice production Allure, and we hope they will enjoy their first professional ice show.
"Nothing beats the challenge of Hot Ice and working with world class choreographer Antony Johns and the famous figure skating champion Oula Jaaskelainen
"The challenges of Hot Ice are second to none and the show is undoubtedly the most glamorous and the best in the world. It will be another fantastic show for all the family."
www.hoticeshow.com
All Blackpool Pleasure Beach visitors can take advantage of some great discounts when you buy your Pleasure Beach Wristband or Pleasure Beach Pass.
For group bookings please call 0871 222 8787 and Show & Dine packages are available by calling 0871 222 9090 and Theatre Packages at the Big Blue Hotel are available by calling 0871 222 4000 or visiting www.bigbluehotel.com