Colton Ford Reveals "The Way I Am"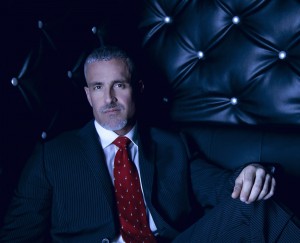 Photos: Aaron Cobbett.
  "Anyone who is different and does not represent what society has labelled normal has to work through the need to fit in and learn to embrace their uniqueness", says Colton Ford.
In his new album, The Way I Am – a blend of dance, electronica, house, pop, funk, R&B, and a little jazz – the silver daddy muscle-god reveals his own story of coming to terms with the many layers that make up Colton Ford. The album features collaborations with Chris Willis (David Guetta), NERVO (Kesha, Britney Spears), WAWA (Kylie Minogue) and RedTop (Beyoncé, Taio Cruz) and includes "Let Me Live Again", a single that climbed to #2 on Billboard's Club Play chart earlier this year.  The Way I Am releases to iTunes and major music retailers this week via Peace Bisquit.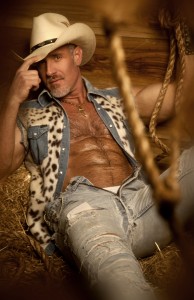 "Getting to know oneself is a process, and I believe it's what we are all here in this life to figure out," says Ford.  "I'm an unconditional lover.  I lean towards optimism. The record conveys my truth with songs about self love, falling in love, staying in love, the loss of love, and yeah, hoping to get some."
Originally from Mission Viejo, California, Colton Ford has been a recording artist for over 25 years. He has released two albums (2008's "Tug of War" and 2009's "Under the Covers") and has charted with several hit tracks, including the Billboard Top 10 single, "Signed, Sealed, Delivered".
Ford was the subject of the acclaimed 2003 documentary, Naked Fame – a film that chronicled his departure from a brief yet successful foray into adult film (twelve scenes in ten months). Other screen work includes cameos in the films Another Gay Sequel, The Next Big Thing starring Madonna and Rupert Everett, and Cyndi Lauper's music video for "Into the Nightlife".  He also starred on three seasons of Here! TV's vampire series, The Lair, playing Sheriff Trout, and is a featured panellist on the channel's talk program, Threesome.
On stage, Ford performed in Cyndi Lauper's 2008 True Colors Tour and starred in the Off Broadway production of "Little House on the Ferry".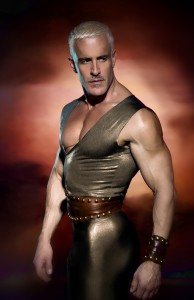 With The Way I Am, Ford hits the dance floor with a contemporary celebration of rhythmic beats. He calls it the album he has been waiting his entire career to create, and believes it should complement, if not solidify, his position as one of popular dance music's most gifted artists.
"The talented artists I worked with on this record all have their fingers on the pulse of what's happening in music today," he says.  "They helped me to create an album that takes listeners on a musical journey through a variety of genres.  It has a much broader, more mainstream appeal than any album I have recorded in the past."
His collaboration with Ron Schrader on "All My Love" and "Alone" holds special meaning for him. The two have known each other since kindergarten.  "He's my longest friendship," says Ford. "It was an incredible opportunity to work with him."
"Let Me Live Again" was the first release from the album. It climbed to #2 on Billboard's Club Play chart in February.  The accompanying music video (directed by nightlife celebrity photographer Marco Ovando) paid homage to the hyper-sexualized images of 70's and 80's fetish with Colton Ford looking his massively muscled up best in the black and white polarized images.
Ford has no qu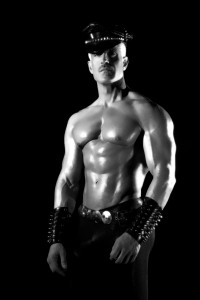 alms in reclaiming his hunky status.  "Sex sells," he proclaims. "Turn on the TV, open a magazine or log onto the Internet.  It's everywhere.  Being an artist and trying to resonate in the mainstream requires everything, including packaging."
"After all", Colton Ford says with a laugh, "Being provocative is part of my nature.  It is just another layer of the way I am."
For more information on Colton Ford, visit www.peacebisquit.com