VERBENA SPA – luxury pampering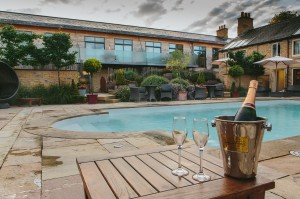 Verbena Spa is located forty minutes from York and Harrogate, and an hour from Leeds in the scenic market town of Helmsley.
Verbena Spa is part of the Feversham Arms, a destination popular with shooting enthusiasts, married couples and urban types looking to escape the grime and bustle of the city. The hotel has a restaurant and a civil partnerships licence, and is close to the impressive Helmsley Castle.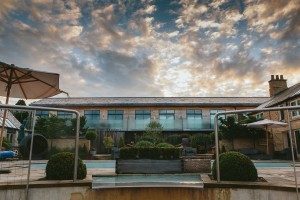 Couples (civil partnered at the hotel or not) and friends can take advantage of doubles' treatments such as the fine Elemis Pamper Me Twice. The Pamper Me Twice package is a mammoth splash-out deal for two.
Therapeutic mud is first applied, while herbal steam cleanses in the Rasul. This warms the body and begins to soothe the muscles in preparation for either a Deep Tissue Muscle Massage or Exotic Ritual Wrap. Guests get to take a quick break with a light one-course meal (served with champagne), before a final treatment: either a Skin Specific Facial or a Luxury Manicure or Pedicure. You can then relax and enjoy the outdoor pool, hot tub and heat experience saunarium at your own leisure. Prices start from £170 per person.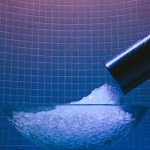 For the indecisive (or plain lazy), you can book your time at the spa and let the staff tailor your treatments to your needs. The Anne Semonin Precious Time package is a 90-minute slot, where the helpful and very knowledgeable spa staff will lavishly indulge you with the Anne Semonin treatments that are right for you. It's relaxation, without the hassle of having to plan it. Alternatively, you can select the slightly shorter, 75-minute Elemis Me Time package, and try the Elemis treatments instead.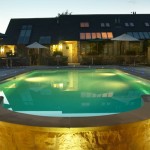 The bargain-priced June Spa Escape is only £95 per person, and allows you to pick two one-hour treatments from a choice of four: the Verbena Full Body Massage, Elemis Skin Specific Facial, Elemis Exotic Coconut Rub and Jessica Express Manicure and Pedicure. The June Spa Escape also includes use of the pool, hot tub and heat experience, with a one-course lunch. The offer is available 2nd June to 30th June, excluding Fridays and Saturdays.
For a romantic evening, you enjoy the Spa by Candlelight package, and enjoy the facilities by flickering candlelight, with a Japanese bento box for your evening meal, a choice of treatment and use of the pool, hot tub and heat experience. Prices for Spa by Candelight start at £65.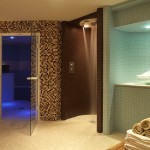 The prices are very reasonable, although there's perhaps a reason for this. There's no doubt that Verbena Spa was once top of the range. However on our trip there were a few disappointing factors, which it would be wrong of us to exclude from our review.  There were missing tiles in the saunarium and, frankly, the water in the hot tub was less than clean (to express another niggle, at the time of our visit there was also a loose seat in the hot tub, too). Which was a pity, because the treatments on offer really are very good, and the staff are excellent. The overall impression is of a top-notch spa that hasn't kept up with the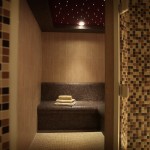 maintenance such a reputation deserves. It's also worth keeping an eye on the drinks, as the bar prices are pretty much London prices (consider almost £9 for an Irish coffee). Best take advantage of the free iced tea and water and book yourself in for one of their special offers, and then you'll be laughing.
Verbena Spa, Helmsley, YO62 5AG / verbenaspa.co.uk