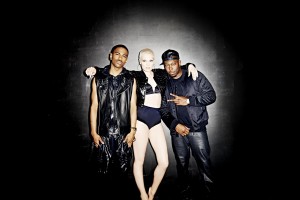 8th July sees the release of Jessie J's first single, "WILD" from her highly anticipated second studio album. 
Jessie's spectacular return is without doubt one of the most publicly demanded of any UK female solo artist. Her immense rise as an internet phenomenon with the release of cult-hit track 'Do It Like A Dude' in 2011 laid down the foundations for Jessie J the now global multi-platinum selling superstar.
The release of "WILD" see's Jessie once again stamping down her mark, having teamed up with two of the biggest rap heavyweights in the game, the Godfather of UK Grime, Dizzee Rascal and Def Jam's finest from across the pond, Big Sean; both bringing their signature sound and flow to the record, amplified by the slick production courtesy of Dr Luke protégé, Ammo.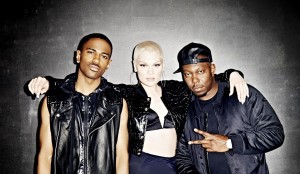 "WILD" is an explosive future-classic track infused with a contagious rhythm, pounding bassline, and Jessie's unmistakable soaring vocal. Following months in the studio with production mogul Claude Kelly perfecting the sound of her second record Jessie is back and she means business.
Jessie decided that "WILD", as the first track from her second album would be a tribute solely to her fans as a thank you for their constant love and support. The build-up to the iTunes release of "WILD" last Sunday began following Jessie's performance and announcement of the single live on the final of American Idol,  she then began revealing short teasers including an acoustic studio clip of the verse and chorus of the track which racked up an astonishing 500,000 YouTube views in twenty-four hours.
In less than three years Jessie J has achieved a dizzying array of career accomplishments, number one singles and a debut album selling millions, show-stopping performances in front of a global audience of billions at the 2012 Olympics and the Diamond Jubilee, inspiring and admirable acts for charity as well as entertaining the nation as a coach on Saturday Night prime-time TV show, The Voice and breaking UK chart history for the most top 10 hits off one album.
Jessie J will be appearing at several Summer Festival
1st June – All Starz Summer Party
9th June – Captial FM Summertime Ball
16th June – Chester Rocks
13th July – The Eden Sessions
14th July – The Eden Sessions
17th July – Edinburgh Castle
19th July – Westonbirt Arboretum
20th July – Durham International Cricket Ground
28th July – The Sound Island Festival
17th August – V Festival, Chelmsford
18th August – V Festival, Staffordshire
1st September – Sundown Festival
See the video: http://bit.ly/jj-WILD