TAURUS – food without the bull!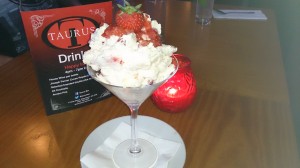 Taurus, well placed at the top of Manchester's Canal Street, is well known locally for its friendly staff, its relaxed atmosphere and its support of the local community. Though Taurus has a number of drinks offers, and runs the successful Canal Street VIP card scheme, the bar is also popular for its delicious homemade food. Taurus has just launched its new menu, which combines classic British dishes with international grub.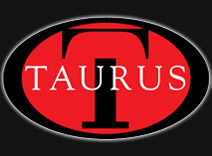 Starters on this varied new menu include crab, prawn and chilli cakes; a vegetarian goat's cheese and caramelised red onion tart; piri piri chicken livers; and mussels in a Marienière sauce with dipping bread. For the ambitious (or ravenous) there is a mussel bucket—a giant portion of mussels to share, with plenty of bread and French fries. The indulgent can also opt for the Taurus indulgence platter: a whopping serving of chicken goujons, crab and prawn cakes, beer-battered halloumi, sweet potato chips and a side salad. This comes with sweet chilli and garlic mayo as standard.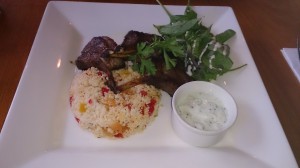 Mains include a number of treats. The Moroccan lamb cutlets (three of them, to be precise) come finely spiced with cumin, coriander and ginger. These are served with a cool apricot and mixed-pepper couscous and a raita sauce. The Oriental salmon comes soft and flaky, cooked in garlic, ginger, chilli and soya sauce. This is served with sweet potato chips and steamed broccoli.
Other mains to tuck into include the beer-battered haddock with hand-cut chips and mushy peas; sirloin steak with peppercorn sauce; a basket of Cajun-style American fried chicken; braised duck legs with a rich black cherry and red wine sauce, served with colcannon; a chilli king prawn linguine; and butternut squash pie.
Burger lovers can tuck into either a chargrilled chicken burger, an 8oz beef burger or a spicy mixed bean burger, each with a choice of two toppings.
Sandwich options include piri piri chicken, a ploughman's, a fish butty and the Taurus club sandwich.
Dieters and light-lunchers can enjoy a Thai beef salad, chicken Caesar salad, grilled halloumi salad with roasted pepper and olive, and a black pudding salad with avocado and goat's cheese.
Sides include sweet potato chips, Taurus garlic bread (with cheese, tomato and pesto), chargrilled asparagus and beer-battered onion rings.
Desserts are on the dailies board, but check out the gorgeous Eton mess if you can.
Taurus offers two courses for £9.95 a head during the week.
Sundays offer up a special menu. Starters include chicken liver and herb pate with onion marmalade and fresh bread, a homemade soup of the day and a mixed seafood cocktail. The mains menu offers traditional British roast dinners: roast topside of Welsh beef, served with Yorkshire pudding; roasted loin of pork, served with apple stuffing and crackling; oven-roasted chicken breast, served with sage and onion stuffing; and a weekly vegetarian dish of the day. All Sunday dinners are priced at £10.95 for two courses, with the option of a dessert for just £13.95.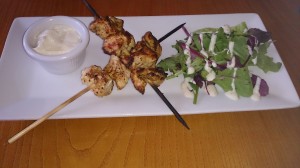 Taurus offers decent food at decent prices, right in the heart of Manchester's gay village. It's well worth a visit, whether you're local or just visiting the area.
Taurus, 1 Canal Street, Manchester M1 3HE / taurus-bar.co.uk