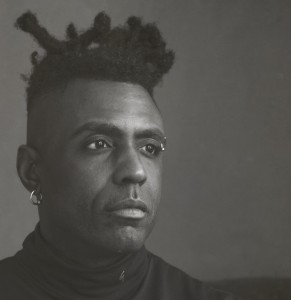 "When I grow up, I wanna be like Omar" – Stevie Wonder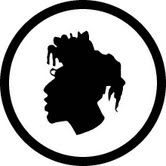 There are precious few, if any contemporary UK artists whose creative credentials and influence extend as far and so consistently wide as Freestyle Records most recent signing Omar. Since first breaking through to worldwide renown all the way back in 1991 with his first releases on Gilles Petersons seminal Talking Loud label, and going onto work with all manner of musical legends including a certain Stevie, Erykah Badu, Angie Stone, Syreeta Wright, Common, and Carleen Anderson. With willing, enthusiastic and supportive collaborators like that, it's undeniable that Omar maintains his reputation as a soul music Don par excellence.
Fast forward to 2013, and Omar's reputation for being a thoroughly original artist following his own individual path remains undiminished. After recently picking up an M.B.E for his outstanding contribution to the UK music scene, even the British Establishment has now acknowledged what many already appreciated & understood for many years.
Furthermore, his knack for writing quite simply the catchiest songs possible is beyond any question, and we know that everybody will have no option but to agree when his brand new single 'The Man' takes up residence in the music loving publics consciousness!
There cannot have been many times a bass clarinet b-line was destined to become one the most memorable & catchiest moments in contemporary soul, but on The Man that's precisely what happens. Add to that a stunning vocal performance, the slinkiest of beautiful key changes, and an uplifting vibe that simply emanates class & style, and you will understanding why those who were privileged to hear 'The Man' early on, all without exception flipped, slipped and fell totally in love with its soul, it's groove and irrepressible spirit.
This release sees 2 reworkings of the title track – US mainstay of conscious hip hop & electronica Shafiq Husayn literally leapt at the chance to remix The Man and gives it a minor mood feel, with spacey synthesiser lines added to emphasise this most memorable of melodies.
Omars' friend & musical collaborator Maddslinky (aka Zed Bias) came with a remix from a pumping, contemporary club direction, the driving beat coupled with spacy breakdowns and his trademark production skills, gives this track an unexpected and most welcome reworking that is tailor made for some frenetic dance floor action.
And finally, completing the circle that began all the way back in the early 1990's Omar has completely re recorded his classic love song 'There's Nothing Like This', which this time features bass player to the Gods Pino Palladino.
The touching sentiment remains undiminished, but the addition of soaring strings, soulful, jazzy horns, an all round live & acoustic feel, and an extended and new arrangement, Omar has done the impossible – improved upon the un-improvable, that is likely to become the definitive version of an already much adored classic.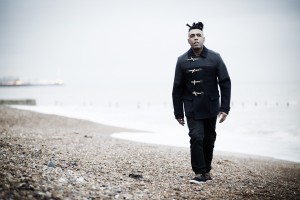 Stevie Wonder knows, Erykah Badu knows….and now everyone knows, Omar is The Man.
The Man is released on 27th May       www.omarmusic.co.uk/