Eurovision winner – Emmelie de Forest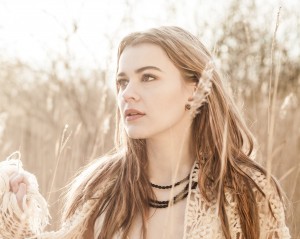 Photo: Michael Søndergaard.
 With an audience that any other TV show would kill for, the Eurovision Song Contest is still, after 58 years, a competition that can be the supreme shop window for an artist. Last year, victory went to Sweden with the brilliant Euphoria, which charted worldwide and it would appear that  this year's winning song looks set to repeat that success.
Denmark's Emmelie de Forest proved to have the correct formula for success, having been the overwhelming favourite among the 26 participating countries, she received points from 36 of the 38 voting countries (excl. Denmark) and winning in the end with 281 points. The performance was watched by an estimated international audience of 120 million and the single "Only Teardrops," available to download now, has started to climb the charts across Europe.
Emmelie de Forest represents a true Danish fairy-tale. She burst onto the Danish music scene, winning the country's Eurovision final with her song "Only Teardrops" with more than fifty percent of the votes. "It's always hard to pick one specific memory that marks the happiest moment of your life, but I have to say that winning the national final of the contest is one of them," Emmelie states. She became an overnight sensation, and international bookmakers picked her as the frontrunner to win the international Eurovision Song Contest, and they were right.