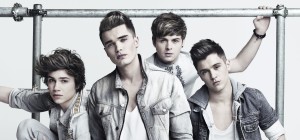 Having wowed audiences with their vocal ability, pop harmonies and cheeky personalities, X Factor boyband sensations Union J are about to make their mark on the charts as they release their debut single 'Carry You' on 2nd June. The track is taken from their album which will be out later this year.
Like some of their pop counterparts, Union J were brought together by ITV's X Factor. Jaymi Hensley, Josh Cuthbert and JJ Hamblett were Triple J before the show made the brilliant decision to add George Shelley, giving us Union J.
Carry You, written and produced by Steve Mac (Leona Lewis, One Direction, Westlife), is an up-tempo pop track about being there for the important people in your life. It's a symbolic and personal song for the boys as it reflects the 'coming together' of the group as we now know them.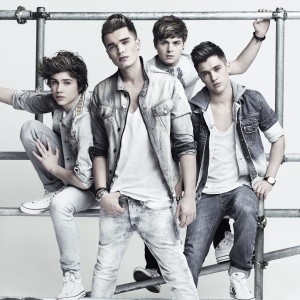 The band said: "We've been through a lot in the short time we've been together and this song sums up how important it was for us to be there for each other.
"If you'd have told us at the beginning of the X Factor auditions that we'd have a record deal and would be releasing a single we wouldn't have believed you. We're so excited to release Carry You and hope everyone likes it as much as we do. Everyone can relate to the track."
Since their time on the show it has been non-stop for the boys and have got off to an impressive start. With over 900,000 twitter followers, 9 million views on Youtube and a book deal in the bag, it would seem Union J's limits are endless and 2013 is set to be their year.