STAY UNITED – "STAY YOUNG"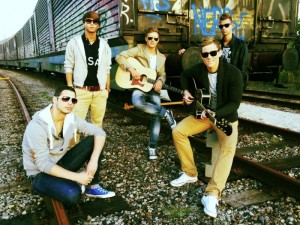 The United are a brand new European boyband set to take the international music scene by storm.
The band is made up of 5 guys, from 5 different countries:
UK, Sweden,The Netherlands, Italy & Germany.
The band first met in October 2011 and has been recording all over the world since then. The lads are now close friends and have just released their debut single!
"Stay Young" is the debut single from The United and they shot the accompanying video in sunny LA.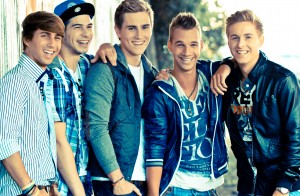 To promote this new, international phenomenon The United will embark on a 22 city European promo tour in a night-liner tour bus covered with pictures of the band. The whole tour will be streamed live 24/7 on the Internet, where the fans can watch every second of it, like "STAY UNITED – "STAY YOUNG"".
The guys will conduct TV, radio, magazine and newspaper interviews in each of the cities they visit. It is interesting to note that The United have already featured in major Teen Magazines worldwide, including in the UK, Germany, Sweden, Norway, Thailand, Austria and Holland without having released and music – such is the interest in the band.
With over a million views on their YouTube videos (without having officially releasing a single yet) – it's fair to say these guys are going to be huge!
There single Stay Young is out now and here is their video
April UK Tour dates
Mon 15th 5PM UK London – Ealing Broadway
Tues 16th 5PM UK Manchester – Arndale Centre
Wed 17th 6PM UK Cardiff – Vue
Thurs 18th 6PM UK Birmingham – Star City
Fri 19th 6PM UK Glasgow – Silverburn