I'm Too Sexy for… Saudi Arabia.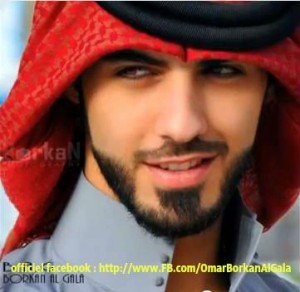 Perhaps Right Said Fred were correct when their song "I'm Too Sexy" was hit around the world back in the early 90s… you can be just too damned sexy for some people.
It would appear that the powers that be in Saudi Arabia have removed three men from the Jenadrivah Heritage & Culture Festival in Riyadh because they were "too handsome". Apparently, officials for the Promotion of Virtue and Prevention of Vice, were worried the local women wouldn't be able to control themselves around the "irresistible" men.
One of them, actor and poet Omar Borkan Al Gala, (who has to be said does look gorgeous) has posted messages on his Facebook page confirming that he was indeed one of the beautiful three. He has taken full advantage of the publicity by happily sharing his images with the world and offering titbits of 'Omar prose' about life, love and women.
OK, so we boys may be out of the picture but there is no denying that a good-looking chap is always a positive and I'm sure he's equally at home with his male followers as he his with the ladies… we can but hope!
www.telegraph.co.uk/news/worldnews/middleeast/saudiarabia/10019755/Is-this-man-too-sexy-for-Saudi-Arabia.html