Film Review – Marvel Fatigue Has Not Set In – Just Yet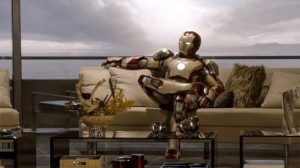 Iron Man 3 (3D) (12A)
Director: Shane Black
Starring: Robert Downey Jr., Gwyneth Paltrow, Don Cheadle, Guy Pearce, Rebecca Hall, Stephanie Szostak
Opens UK – 25th April
Sequels can sometimes be tricky, especially the third one, as audiences expectations get higher but Robert Downey Junior donning the Iron Man suit a fourth time (including Avengers) embraces his box office billionaire Tony Stark character with such familiarity and wit that Iron Man 3 manages to be a crowd pleasing success. The Marvel universe is in no danger yet of fatigue despite a massive catalogue of hero movies.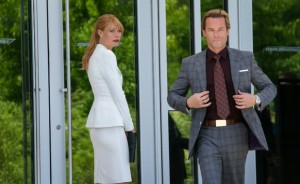 When Stark finds his personal world destroyed at his enemy's hands, he embarks on a harrowing quest to find those responsible. This journey, at every turn, will test his mettle. With his back against the wall, Stark is left to survive by his own devices, relying on his ingenuity and instincts to protect those closest to him. As he fights his way back, Stark discovers the answer to the question that has secretly haunted him: does the man make the suit or does the suit make the man?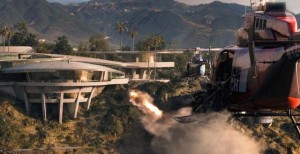 While most trilogies tend to follow a story arc spread over multiple movies Iron Man plays out more like a Bond with separate enemies and dangers to overcome in each movie. Aussie hunk Guy Pearce is a long way from Neighbours with his menacing manic Aldrich Killian set out (of course) to control the world. Aldrich creates terror threat The Mandarin fronted hilariously by Ben Kingsley and then seeks to contain the threat by taking power in the White House.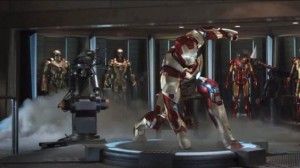 Gwyneth is back as Pepper Potts and get her best scenes yet in the Iron Man series at the end of the film. Jon Favreau the director of the first two, returns as Happy Hogan, he gets the biggest laugh of the film thanks to a nod to Downtown Abbey!
Apparently China is getting a different cut of Iron Man 3 which will feature some of their most famous actors in a new twist on film-making. Would be interesting to see this version especially as Hollywood looks more to international markets nowadays.
Iron Man 3 is not in the superhero league of the original Spiderman trilogy or Dark Knight series but for good old fashion fun it is worth the price of the inflated 3D ticket.
Chris Amos
3 STARS   View Trailer  http://youtu.be/kEIVPiTuYkQ