Claws For Thought by Gordon Hopps.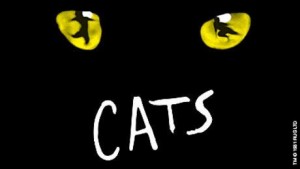 Back in 1981, when I received the CATS cast album as a present, I was quite excited. I'd loved the other musicals that Andrew Lloyd Webber and Tim Rice had written and was looking forward to listening to their latest epic.
Alas, Tim was not involved in this production and the lyrics, based on T.S Eliot's 'Old Possum's Book of Practical Cats', left me wondering just what the hell was going on.  Meanwhile, the song from the album 'Memory' was taking the country by storm and, it has to be said, was a bit of a classic but the rest of the album left me wondering what the caterwauling was all about. The album was resigned to the 'once played, then forgotten' part of my collection and I felt in no rush to see the show either.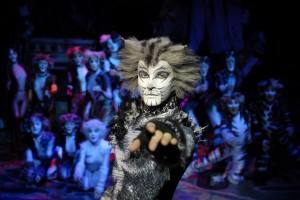 So, it has taken 30 plus years for me to get around to taking a look at the show, during which time it has played nearly 9000 performances in the West End, whilst becoming one of the longest running musicals on Broadway in the USA. To date CATS remains one of the world's longest running musicals and has been seen by over 50 million people. It has enchanted audiences in over 300 cities in 26 countries around the world and has been performed in at least 10 different languages. So, I thought it time I went to see it.
The touring show was visiting my local venue and, as I just love seeing anything at Bradford's celebrated Alhambra Theatre; I thought I'd catch up with the current production there. The set looked good, the production was fine, the enthusiasm from the cast was superb and the packed audience knew they were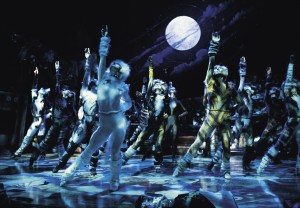 watching something with a 30 year pedigree, alas for me; it was still just a tumble of words. I feel really guilty but I wasn't that bothered about 'jellicle cats' no matter how wonderfully they danced around the stage. Even the main song 'Memory' seemed to slip by without raising my tail and I would have much preferred staying at home in front of the fire licking my ba… cleaning my paws. I know I'll be in a minority (so what's new?) and we all love a musical (just look at the shows history for proof) but for me… this entire catty concept was more of a 'meow' than a 'purr'!