Bent America – NO AVERAGE JOE by Joseph Gerbino.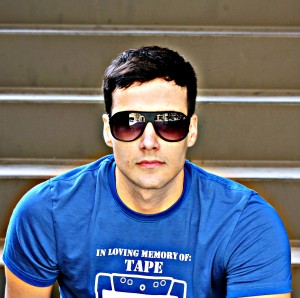 When Out Magazine named Joe Gauthreaux "Hottest DJ of the Year" in 2005, it was a very different world.
Social media wasn't as prevalent. "We're all so much more connected now," says the New York DJ. "It's so much easier to get information and music to my supporters, and for promoters to get a hold of me if they want me to spin at their club or event."
In 2005, Gauthreaux was still considered one of the new kids on the block; competing for gigs against some of the biggest names in the dance biz, including Junior Vasquez, Manny Lehman, Victor Calderone, and Tony Moran who dominated the scene in the early 2000s, headlining every major event and making it close to impossible for aspiring DJs like Gauthreaux to get their chance on the decks.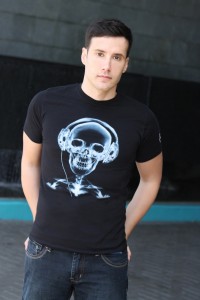 "Fighting makes you stronger," he says now.  "The long battle to make a name for myself in the club industry taught me that to stay in the game, you have to constantly keep working like nobody knows who you are." And to be really successful, a DJ should prepare to give up his life.  "I travel nearly every weekend and during the week I spend most of my free time working on the music I'm going to present at the gigs." Then there's also the promotion side of the business, the time spent on Facebook, Twitter, and the like. "It's very time consuming, but important and essential," says Gauthreaux.
Competition remains fierce, especially today when it's easier than ever to for one to call him or herself a DJ.  The goal remains to please the crowds.  "There are constantly new faces coming into the club scene; young kids stepping on the dance floor for the first time or guys in their mid-to-late twenties who are tired of the bar scene and want something more.  There are always new people to win over."
Starting out, Gauthreaux made a name for himself with a sound that was primarily vocal house mixed with tribal and melodic trance.  Today, his sound is a bit more diverse. "I genuinely love all kinds of music," he explains. "I love tribal, EDM, progressive house, and then sometimes I simply love a good commercial vocal anthem.  I'm always trying to keep my sound fresh, incorporating new beats and sounds to keep the momentum going on my dance floor, yet still staying true to who I am. The worst thing a DJ can do is get stuck in a certain sound for too long. Music is constantly changing and evolving. If you don't change with it, you'll get left behind." He says club revelers simply want to have fun. "That's what I tell myself when I go into the booth – make it fun.  Sometimes that means a full on banging tribal set, or if the party is on a beach in Miami, it's a lot of anthems and some EDM styled tracks. Whatever the event, I want people to think the experience was worth the cover charge and the long line they waited on to get in.  I don't take anyone's time or money for granted. I aim to give them something they can't get on their own – something new and original."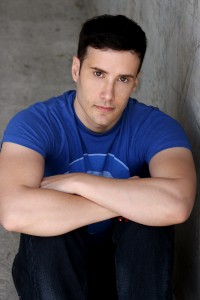 That includes his own production work. Joe Gauthreaux began producing his own remixes six years ago.  In that time, he's worked with some of the biggest dance artists in the biz including Kristine W, Jeanie Tracy, and Tony Moran. Recently, he's begun taking on more mainstream projects like NeYo, The Wanted, Melanie Amaro, and even Justin Bieber. "It was for 'Boyfriend'," Gauthreaux explains.  "At the time, nobody had heard his new direction. I was excited to have the opportunity to present his voice in a clubbier production. I think my favorite thing about that project is that I helped show people in the dance community that Justin's a real artist with talent and a great voice. It's also kind of surreal to open up iTunes and see my remix on such a popular artist," he adds.
He says the next step is to write and produce his own original music with major artists. But first he wants to build up his name as a producer and get a couple more #1 remixes by major artists under his belt. "I want people to be really excited about my first single when it comes out because they knew and loved all of my other production work," he says.  "That's my plan."
Visit djjoeg.com